The Senate is set to take up the issue of restarting a shuttered Pentagon program that looked into Unidentified Aerian Phenomenon (or UAP), but the National Aeronautics and Space Administration (NASA) may not be ready with a plan for when a UAP or a UFO becomes an alien encounter.
According to an interview with PBS's "Firing Line," former Senator and astronaut Bill Nelson, who is now NASA's administrator, says that the agency has not crafted a plan for an alien encounter, even though the agency has worked in tandem with researchers exploring the possibility of alien life — and has sent messages into the universe on Earth's behalf.
"Does NASA have a plan for what it would do if a UAP turned out to be a space alien?" host Margaret Hoover asked Nelson.
"No," Nelson said, plainly.
"But the first thing we'd want to do is find out is if it's friend or foe. But we're not to that point because we just don't know what this phenomenon is. I think that with all of those sightings that you referenced, there's something there. This is not an optical illusion or a radar blip that's a mistake. So we need to find out. When you talk to those Navy pilots, they're convinced because they saw it and they tracked it," Nelson said, referring to a host of Navy pilot encounters with technology that acted strangely or moved too quickly.
Please remember we all have different opinions, Think Before You Speak or Write Something that is cruel to Others. After all, We are only Humans. Wishing you clear skies and wide eyes. To share your experiences or just leave a comment there is a area below. Read or listen.
We are the change the world has been waiting for!
Have you witnessed an unidentified flying object?
You are not alone. Whether you think UFOs are black projects, extraterrestrial craft, something else altogether, or just don't know, again, you are not alone!
Unconditional love. The road we all get to walk. Unconditional love is like the sun.
WE ARE THE DISCLOSURE !~ WE HAVE NEVER BEEN ALONE
Love and Regards,
Thank You,
Nancy Thames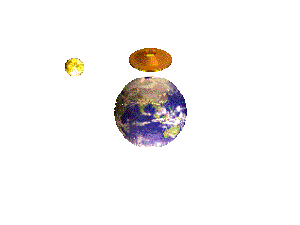 Source  Emily Zanotti