The self proclaimed "UFO capital of Australia" lies on Stuart Highway in Northern Territory, between the towns of Tennant Creek and Alice Springs. It's a tiny settlement called Wycliffe Well where people stop for gas, food and accommodation while on long drives through the Outback.
Wycliffe Well began, like most stops along the Stuart Highway did, as a watering point along the stock route for the Overland Telegraph Line in the 1860s. During the Second World War, Wycliffe Well become a market garden center to service troops. As the highway developed further after the war it became a roadhouse supplying fuel and provisions to travelers.
Wycliffe Well's association with UFOs started during the World War II when servicemen living in Wycliffe Well started keeping records in an old binder book of nightly-seen unidentified objects. Somebody got hold of this book and blew it out of proportions. Reportedly, the original journal was kept on the front counter of the local restaurant for everyone to see, but was stolen in 1990. Since then a new book is kept which includes possible sightings from the early 1990s.
Today Wycliffe Well is essentially made up of the alien-themed Wycliffe Well Holiday Park. The brochure of the Park claims that "UFO sightings are so common, that if you stayed up all night looking, you would be considered unlucky not to see anything, rather than lucky to see something." The Park's owner also boasts that the Park's bar has the biggest range of beer available in Australia, and notes that this is perhaps a contributing factor to the presence of UFOs.
Newspaper clippings of alleged UFO sightings. Photo credit
Please remember we all have different opinions, Think Before You Speak or Write Something that is cruel to Others. After all, We are only Humans. Wishing you clear skies and wide eyes. To share your experiences or just leave a comment there is a area below. Read or listen.
We are the change the world has been waiting for!
Have you witnessed an unidentified flying object?
You are not alone. Whether you think UFOs are black projects, extraterrestrial craft, something else altogether, or just don't know, again, you are not alone!
Unconditional love. The road we all get to walk. Unconditional love is like the sun.
WE ARE THE DISCLOSURE !~ WE HAVE NEVER BEEN ALONE
Love and Regards,
Thank You,
Nancy Thames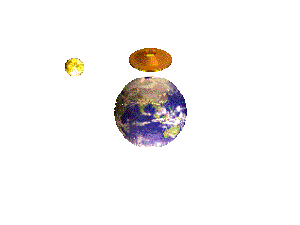 Sources: Wikitravel / Australian Explorer