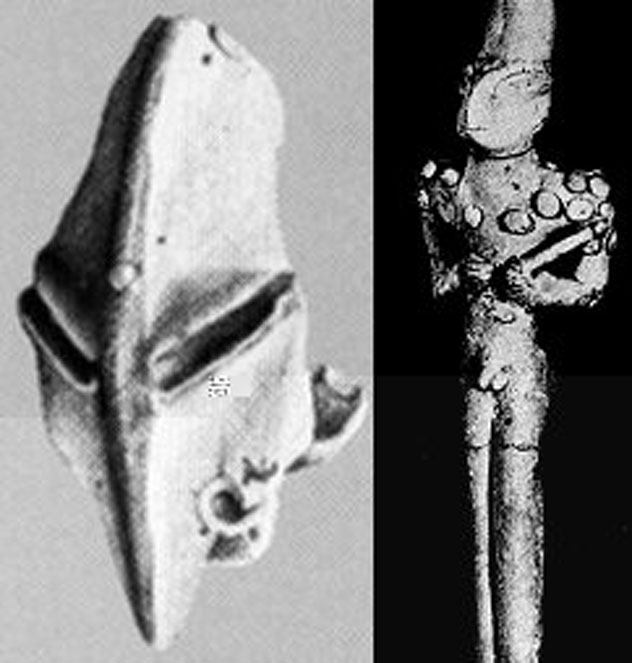 Al Ubaid archeological site in Iraq is a gold mine for archeologists and historians. It has yielded numerous objects from a pre-Sumerian time called the Ubaid period (5900–4000 B.C.). However, some of these objects are quite disturbing. A number of Ubaid statues depict strange, lizard-like humanoid figures in unique, unceremonious poses that seem to indicate they were not gods (such as the animal-headed deities of Egypt), but rather a race of lizard people.
Of course, the statues have been drawn into stories and theories of reptilian aliens that used to roam the earth (and perhaps still do, according to conspiracy theorists). Although this seems unlikely, their true nature remains a mystery.
Please remember we all have different opinions, Think Before You Speak or Write Something that is cruel to Others. After all, We are only Humans. Wishing you clear skies and wide eyes. To share your experiences or just leave a comment there is a area below. Read or listen.
We are the change the world has been waiting for!
Have you witnessed an unidentified flying object?
You are not alone. Whether you think UFOs are black projects, extraterrestrial craft, something else altogether, or just don't know, again: you are not alone!
Unconditional love. The road we all get to walk. Unconditional love is like the sun.
WE ARE THE DISCLOSURE !~ WE HAVE NEVER BEEN ALONE
Love and Regards,
Happy Quarantine !
Thank You,
Nancy Thames : )