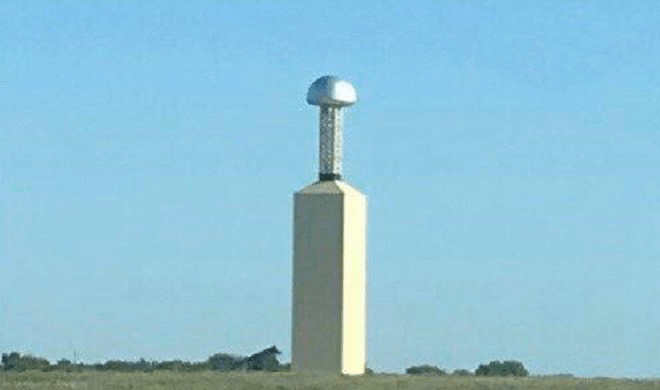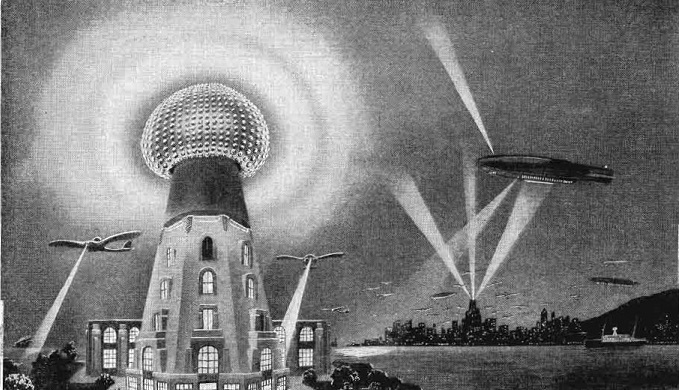 Drivers traveling east along the I-35 corridor between Waco and Dallas have been intrigued by a tall, oddly shaped tower looming in the middle of a field in the small town of Milford, TX. For many, the tower is a confounding sight, but those familiar with the work of Nikola Tesla have been quick to point out that the lone pylon looks strikingly similar to a Tesla Tower.
Though construction began almost two years ago, it wasn't for at least a year until the tower began to draw attention from local news outlets and various corners of the internet.
But now that the company behind the project has been uncovered and some of the project's goals have been elucidated, much of the speculation has been confirmed; the tower is in fact based on the same idea behind Tesla's Wardenclyffe Tower constructed on Long Island.
The precise electrical mechanism behind it however, is known as Zenneck surface wave technology, named after electrical engineer Jonathon Zenneck, who discovered that low-frequency electrical waves could be transmitted and received through the curvature of the Earth, to and from a singular location.
Based on the titles and affiliations of those involved in the project, it's unclear whether this tower will be used to realize Tesla's dream of transmitting free energy to everyone in the world – if it's even possible – however, the company behind it claims it intends to bring energy to rural parts of the world that currently have trouble accessing energy efficiently.
That company is Viziv Technologies and it has partnered with Baylor University in developing methods of wireless electricity distribution over long distances. It also says it plans to develop the technology to transmit navigation and sensing signals for GPS and various communication technologies.
"Currently about 17 percent of the world's population have no access to electrical power, and for many more people, availability is spotty and unreliable," Truell Hyde, Baylor's Vice Provost for Research, said in a press release. "This technology has the potential to raise the standard of living for people around the world. Who wouldn't want to be a part of something like that?"
With over $50 million in funding from investors, in addition to its university partnership, this may be the first time the technology has had significant investment since Tesla built Wardenclyffe in 1906. Let's just hope the private interest from those investments doesn't lead to its demise, like it did for Tesla in 1917.
Everyone deserves this standard of living.
Please remember we all have different opinions, Think Before You Speak or Write Something that is cruel to Others. After all, We are only Humans. Wishing you clear skies and wide eyes. To share your experiences or just leave a comment there is a area below. Read or listen.
We are the change the world has been waiting for!
Have you witnessed an unidentified flying object?
Whether you think UFOs are black projects, extraterrestrial craft, something else altogether, or just don't know.
Unconditional love. The road we all get to walk. Unconditional love is like the sun.
WE ARE THE DISCLOSURE ~ WE HAVE NEVER BEEN ALONE
Love and Regards,
Thank You,
Nancy Thames