Witness filmed cigar-shaped UFO over Bristol Channel.
Warning some foul language involved with Driver and Passenger they were in Utter Shock and Overwhelmed with what they were seeing.
Haleʻiwa is a North Shore community and census-designated place in the Waialua District of the island of Oʻahu, City and County of Honolulu. Haleʻiwa is located on Waialua Bay, the mouth of Anahulu Stream. A small boat harbor is located here, and the shore of the bay is surrounded by Haleʻiwa Beach Park and Haleʻiwa Aliʻi Beach Park.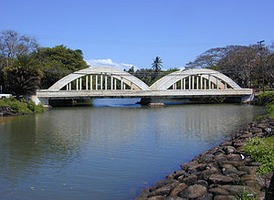 These "UFO show" happened on 15 June 2020 over the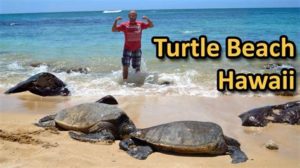 Witness report: Lights hovering , disappearing and reappearing over Waianae Mountain range.
UFO sightings are becoming more and more popular and no one can deny it.
Even the Pentagon has admitted that the aerial objects in the videos are simply unidentified, and for now, unexplained.
I lived on O'ahu,Hawaii for 4 years and Haleiwa was my most favorite little town to visit for Surf Watching, Big waves, (Banzai Pipeline )rays of Salt from the Wind covering up our Jeep and Windshield. The Shrimp Trucks were amazing and inexpensive for the portion of food you will get (big piece of pineapple as a side with rice.)  Shaved Ice and huli huli  (translation : turn,turn) chicken is another favorite food from thist little town. I will never forget the Haleiwa Christmas Parade they celebrate every year. Beaches are wonderful and Giant Turtles everywhere on the beaches,looking for a places to lay eggs. Great Sky Watching as well. Now They are famous For UFO's. (Cigar Shaped)
Wishing you clear skies and wide eyes.
To share your experiences or just leave a comment there is a area below. Read or listen.

We are the change the world has been waiting for! Have you witnessed an unidentified flying object? You are not alone. Whether you think UFOs are black projects, extraterrestrial craft, something else altogether, or just don't know, again: you are not alone!
Unconditional love. The road we all get to walk. Unconditional love is like the sun. WE ARE THE DISCLOSURE ! ~~~ WE HAVE NEVER BEEN ALONE!~~~   We Are The Change The World Has Been Waiting For !
North Shore Beaches, Haleiwa                                                                             Haleiwa Hawaii: The Town That Surfing Built,Now they Have UFO's
LOL=Love and Regards, Happy Quarantine ! Thank You, Nancy Thames 🙂
Shaved Ice