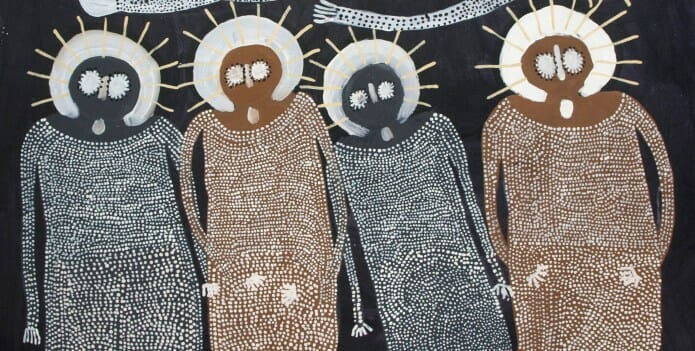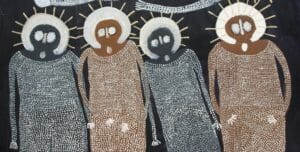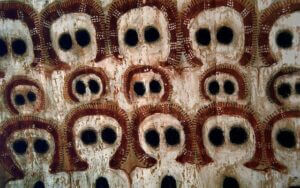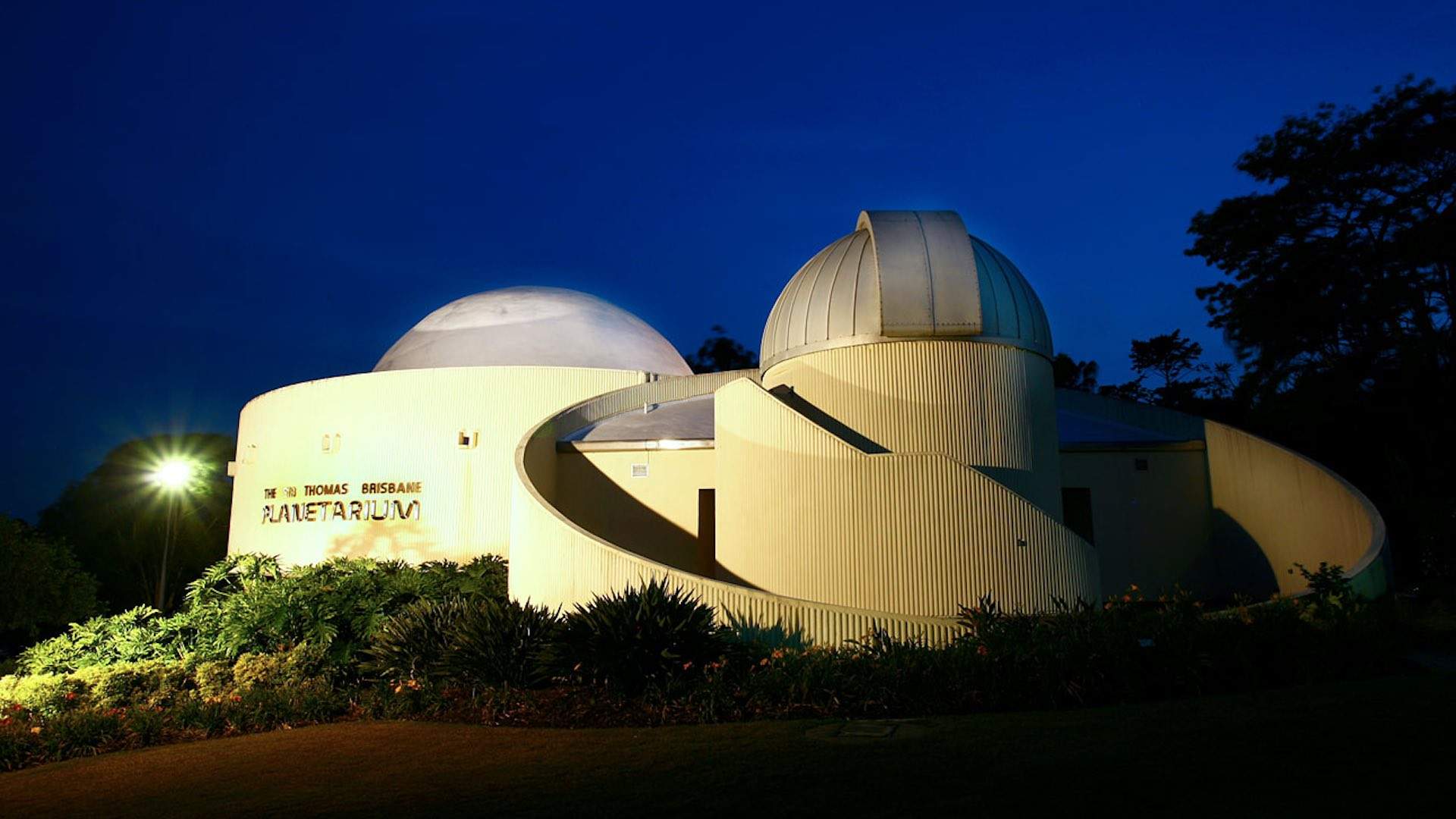 SIR THOMAS BRISBANE PLANETARIUM, MT COOT-THA, QUEENSLAND
Named after the soldier and astronomer who gave our fair city its name, the Sir Thomas Brisbane Planetarium has been a favorite school tour spot since 1978. You've been — we all have — and it's definitely worth another visit, even if you're well out of class. But unlike school, here, staring into space is not only acceptable, it's mandatory.
The 12.5-metre-diameter Cosmic Skydome is the main attraction, of course, under which you'll lean back and send your eyes skywards as informative films tell of black holes, the dark universe, moons and cosmic collisions. Once you've toured the stars, return to earth with a walk through the surrounding Mt Coot-tha Botanic Gardens.
At the nearby Mt Coot-tha Lookout, the Brisbane Astronomical Society also hosting free monthly viewing nights, through one of its telescopes, if you want to get together with some other starry-eyed fanatics. It's tons of fun ! Grab some snacks and a picnic blanket plus bring your own telescope or view thru other peoples telescopes. The also offer there telescopes for us at the Planetarium.
Views of the Glass House Mountains from Mt Mee, OLD, Australia
Later on, I moved up to the mountain of Mt Mee overlooking the Glass House Mountains and a view of the ocean. There was absolutely no light pollution or city water, we used a Cistern (A cistern is a waterproof receptacle for holding liquids, usually water. Cisterns are often built to catch and store rainwater. Cisterns are distinguished from wells by their waterproof linings. Modern cisterns range in capacity from a few litres to thousands of cubic metres, effectively forming covered reservoirs.)
for rain collection or garbage pick we carried that to the Tip ( A tip is a dump in US terms) We had  no heat or air conditioner, but being in the mountains was tolerable when in the shade and at night. It was fairly primitive except we had electricity and phone service . I have never seen such just a beautiful sight in the sky before moving up on Mt Mee. We were under the Milky Way Belt and the Southern Cross was very visible even without a telescope, there is really no way to explain it's beauty and the vast amount of stars we were able to see. No wonder why there are so some many Nocturnal Animals that exist and thrive there.
Picture this: the campfire's crackling, the smoky aroma of perfectly charred snags (sausages) fills the air, and the night sky is a blaze with stars.Imagine the Milky Way twinkling above as a flash of light zipping through the darkness catches your eye. Moments later, an unidentified flying object OK, let's not get carried away. The good news is that such cosmic beauty isn't just the stuff of dreams like sci-fi tales. Outside its major cities, Australia boasts plenty of remote hideouts where you can be well and truly star-struck.
While living there (Australia), I had the pleasure of visiting Kakadu National Park in Jabiru Northern Territory Australia. I learned of the Aboriginal Extraterrestrial experiences and their Star Being beliefs. They left behind many cave drawings depicting the Star Beings. I have no doubt they had direct encounters with these Star Beings which prompted them to document and leave behind these fascinating drawings. Their Religion is Dream Time where they have these visitations with Star Beings.
Kakadu National Park is a protected area in the Northern Territory of Australia, 171 km southeast of Darwin. The park is located within the Alligator Rivers Region of the Northern Territory. It covers an area of 19,804 km², extending nearly 200 kilometres from north to south and over 100 kilometres from east to west. It is the size of Wales, about one-third the size of Tasmania, and nearly half the size of Switzerland. The Ranger Uranium Mine, one of the most productive uranium mines in the world, is surrounded by the park. I flew over and around this area, as well as the whole Park. I stayed in a Alligator shaped Hotel (Holiday Inn at the time) now owned by another Hotel Franchise and there were  Dingo's running around everywhere and very domesticated. We were asked not to feed them. Not a problem there were to many to try and  please.

Kakadu National Park is the largest national park in Australia. Found approximately 160 miles east of Darwin, it covers an impressive 4.2 million acres. To put things in perspective, Kakadu National Park is about half the size of Switzerland. In conjunction with the Australian government, Aborigines manage the park as its owners.
The dingo is a dog that is found in Australia. Its taxonomic classification is debated. It is a medium-sized canine that possesses a lean, hardy body adapted for speed, agility, and stamina. The dingo's three main coat colours are: light ginger or tan, black and tan, or creamy white. Photo of a Dingo in the Park.

Whitsundays, Queensland
Just off the northeast coast of Queensland lies the turquoise-watered bliss of the Whitsunday Islands. Characterized by lush rain forest and pristine white beaches, the largely uninhabited islands are a favorite for island cruises, snorkeling tours and general escapism.
The seclusion lends itself to a spot of stargazing. Companies such as Scamper can help organize transport, permits, camping gear and all the pesky but necessary details of a well-planned camping trip, but you can make the most of the remote Whitsundays and take your sky-scanning offshore. Overnight sailing cruises run around the islands and Great Barrier Reef from Airlie Beach (generally for 1 to 2 days). Camping out under the stars, wine in hand, is an experience second to none ! Snorkeled the Great Barrier Reef on a boat tour as well.
This was a another great adventure I had in Australia and was able to enjoy the Glorious Sky Gazing and all the Stars, Southern Cross and Milky Way Belt with no light pollution once again !
I had the most wonderful time living in Australia and getting to visiting nearby Pacific Islands. I finally lived in the Land Down Under! It was a dream come true for me ! Not a fan of Vegemite, by the way !
Loved it and here's a tribute to it Australia. Love you,
To share your experiences or just leave a comment there is a area below. Read or listen.

Please remember we all have different opinions, Think Before You Speak or Write Something that is cruel to Others. After all, We are only Humans. Wishing you clear skies and wide eyes. To share your experiences or just leave a comment there is a area below. Read or listen.
We are the change the world has been waiting for!
Have you witnessed an unidentified flying object?
You are not alone. Whether you think UFOs are black projects, extraterrestrial craft, something else altogether, or just don't know, again: you are not alone!
Unconditional love. The road we all get to walk. Unconditional love is like the sun.
WE ARE THE DISCLOSURE ~ WE HAVE NEVER BEEN ALONE
Love and Regards,
Happy Quarantine
Thank You,
Nancy Thames