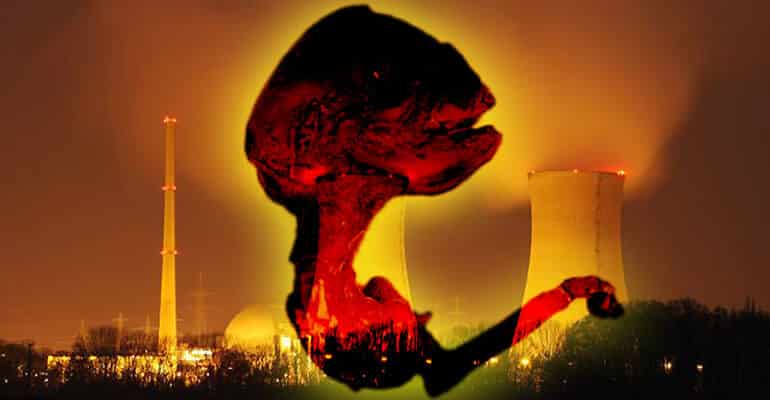 Russian scientists are at a loss for words when it comes to explaining what this mysterious mummified body might be. All we know is that it was discovered near a nuclear power plant.
Local news outlets report that in 2009, two fishermen stumbled upon the bizarre corpse on the banks of the Kovashi river, near the Russian town of Sosnovy Bor. The town was built in 1958 to accommodate workers at the Leningrad Nuclear Power Plant.
The fishermen were intrigued by their discovery yet they dismissed the desiccated remains as nothing more than a badly-mutated chicken embryo. It doesn't take an expert to notice this explanation is for the birds.
A number of Russian researchers shared the same conviction and decided to look into the matter.
It seems that this body is neither fish nor fowl – this creature has a mysterious skull, no neck and wings. Extensive studies are needed to determine what kind of creature or organism it is."—Professor Egor Zadereev, Krasnoyarsk Institute of Biophysics
The enigmatic dead body was sent to the Russian Academy of Sciences in Moscow for further analysis but UFO experts are already prepared to offer their two cents:
This tiny alien body was found near a river in Russia and has no resemblance to any known animal.

Russian scientists are confused over what it could be and said they need to wait for the results of the tests, which are probably DNA, I assume."—Ufologist Scott Waring
Please remember we all have different opinions, Think Before You Speak or Write Something that is cruel to Others. After all, We are only Humans. Wishing you clear skies and wide eyes. To share your experiences or just leave a comment there is a area below. Read or listen.
We are the change the world has been waiting for!
Have you witnessed an unidentified flying object?
You are not alone. Whether you think UFOs are black projects, extraterrestrial craft, something else altogether, or just don't know, again, you are not alone!
Unconditional love. The road we all get to walk. Unconditional love is like the sun.
WE ARE THE DISCLOSURE !~ WE HAVE NEVER BEEN ALONE
Love and Regards,
Thank You,
Nancy Thames