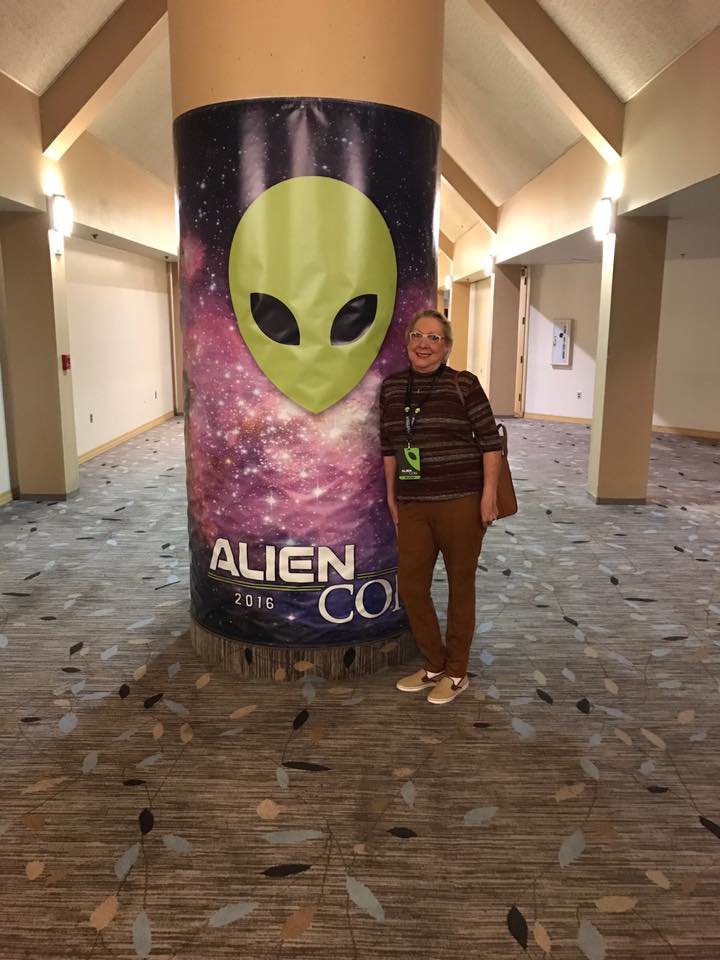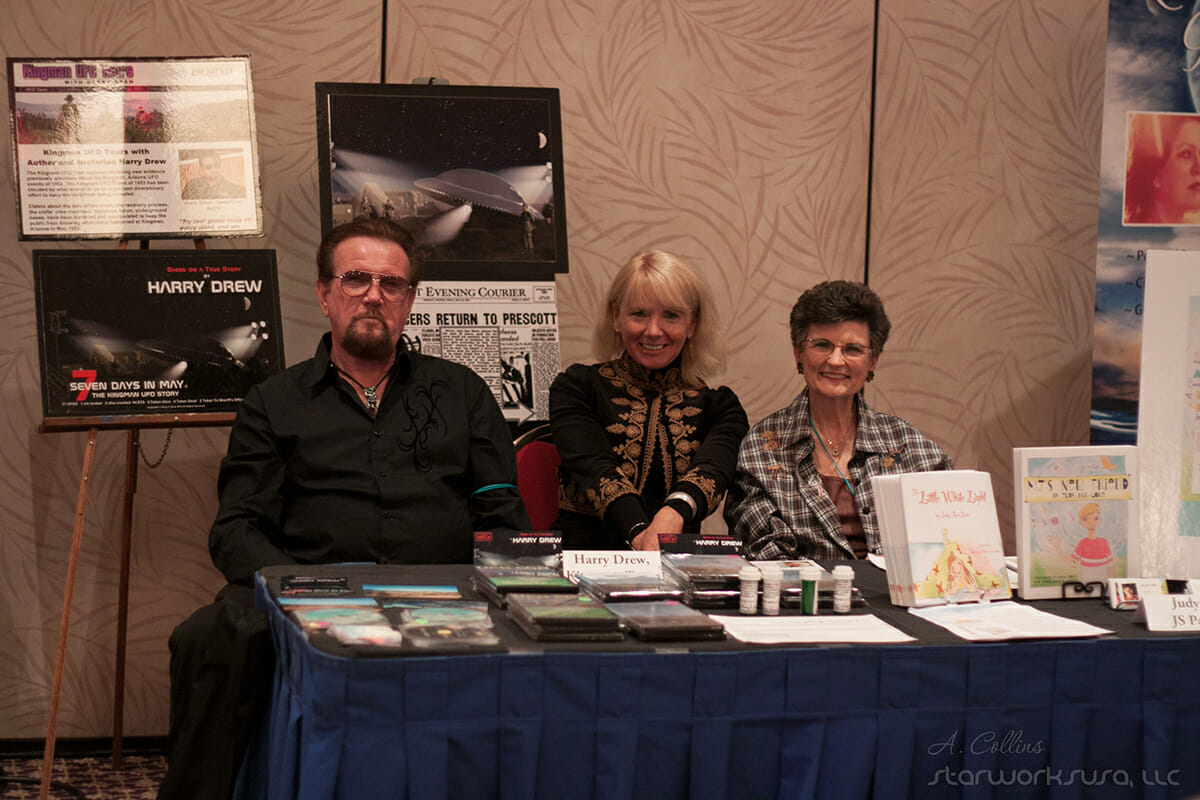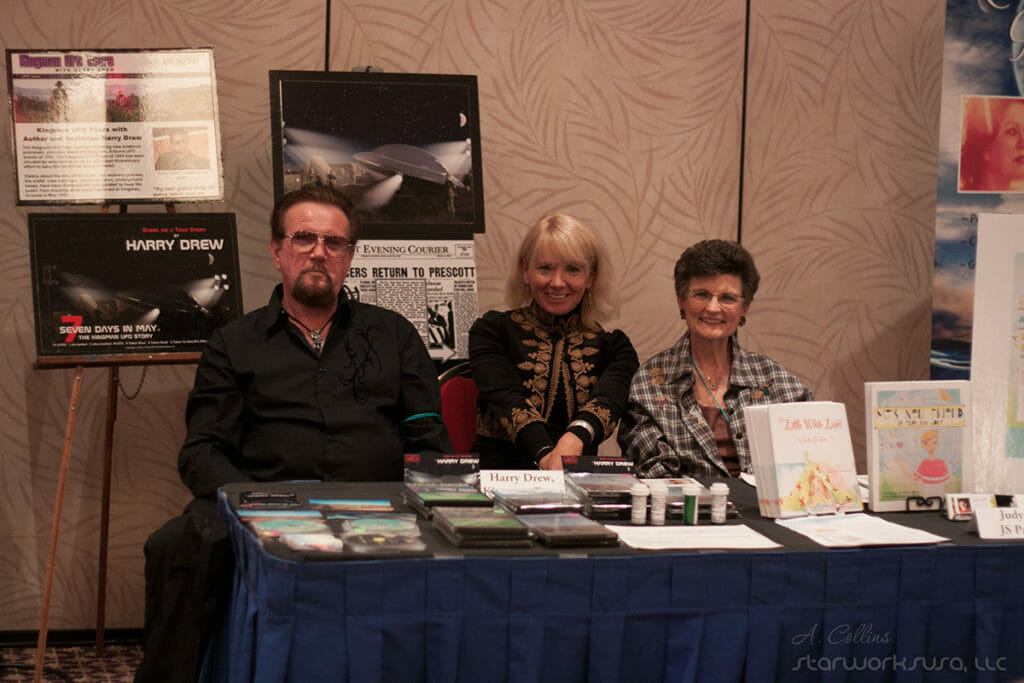 Harry Drew, Author and Historian on the far left. Books include: Hidden in plain Sight, The Kingman UFO Crashes; Seven Days in May.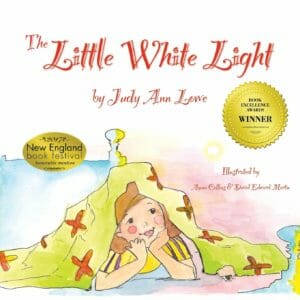 Little White Light by Judy Ann Lowe
This trip was like a trip to Disney World. It was so cool to be surrounded with others with my interest and lots of informative people. It truly opened my eyes to many things. What a feeling it is to be surrounded by like minded people. You can feel the energy!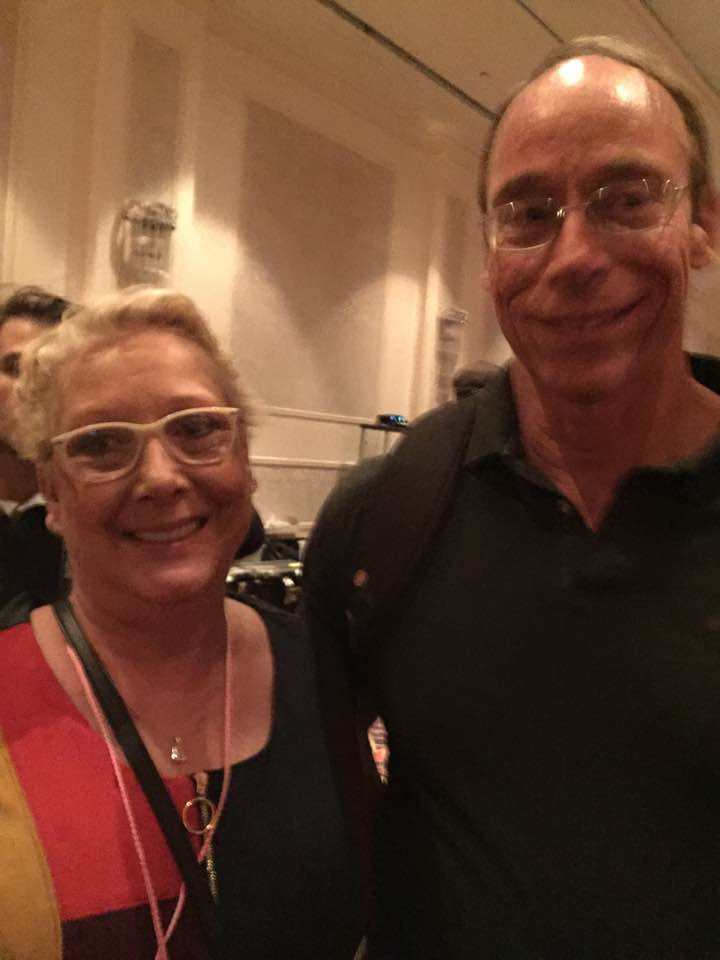 This was a great honor for me to hear some of his lecturers. This was very inspirational for me and sparked a more aggressive role in disclosing my beliefs. Thank you Dr. Steven Greer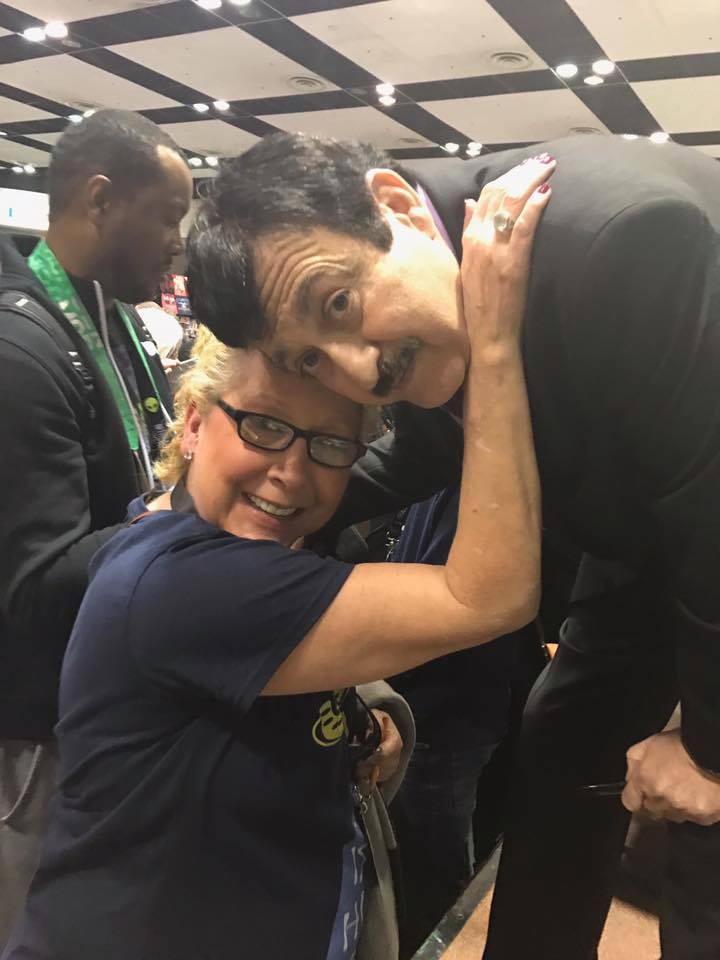 Always enjoyed Coast to Coast AM Radio and was very happy to finally meet George Noory.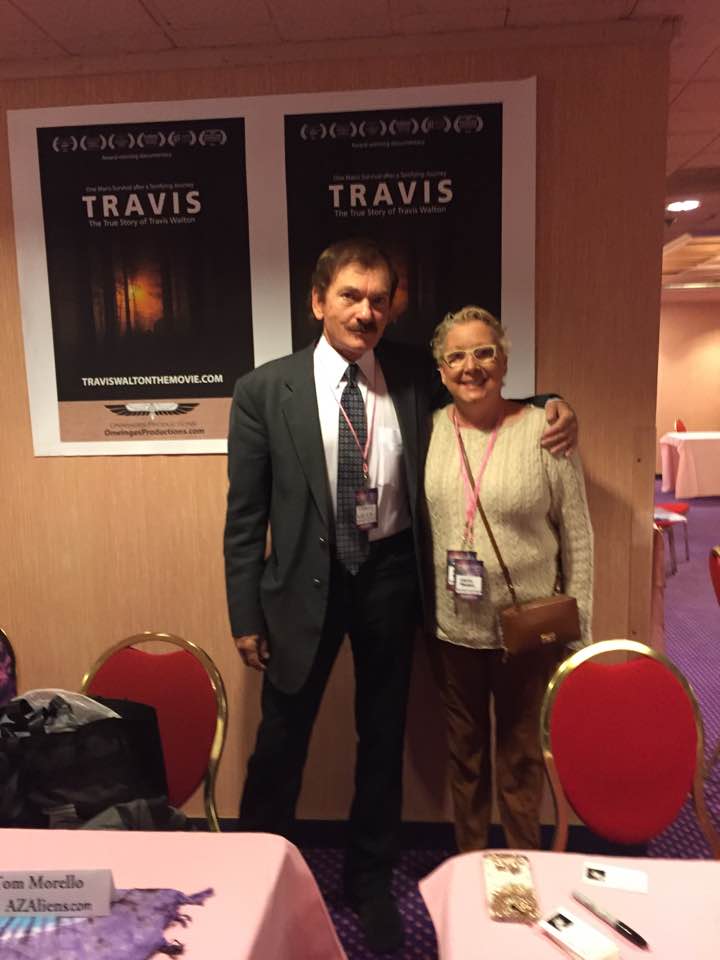 Travis Walton is an amazing man who just happened to be at the wrong place at the wrong time. The beings took him to heal him from all the radiation he was exposed to. His book is a great read of the real things that happened to him. His family have a wonderful band that entertained us all at the get together at night.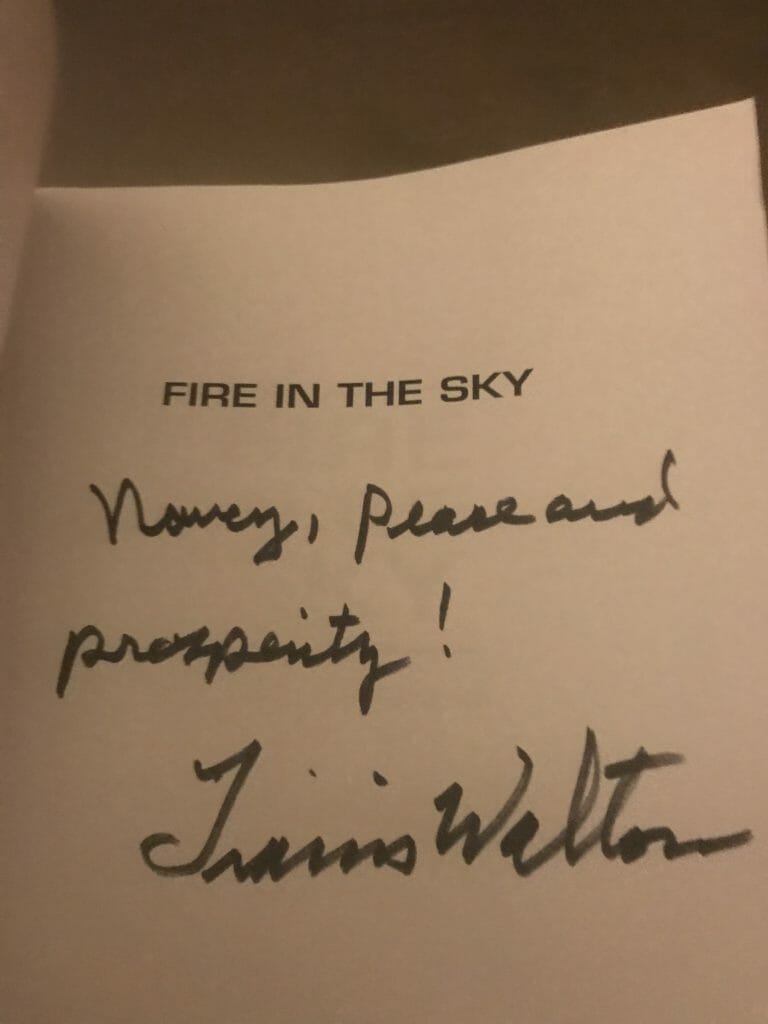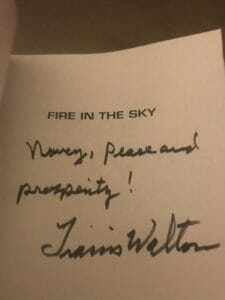 Book Signing From Travis Walton
Wonderful Event they have this yearly. I highly encourage everyone to attend it's absolutely Amazing and everyone is kind and make you feel like your with UFO family. The energy and the Vibes are out of this World! Go to as many as you can, many different Host and even on Cruise Boats.
Please remember we all have different opinions, Think Before You Speak or Write Something that is cruel to Others. After all, We are only Humans. Wishing you clear skies and wide eyes. To share your experiences or just leave a comment there is a area below. Read or listen.
We are the change the world has been waiting for!
Have you witnessed an unidentified flying object?
Whether you think UFOs are black projects, extraterrestrial craft, something else altogether, or just don't know.
Unconditional love. The road we all get to walk. Unconditional love is like the sun.
WE ARE THE DISCLOSURE ~ WE HAVE NEVER BEEN ALONE
Love and Regards,
Thank You,
Nancy Thames