Why do I say we have never been alone?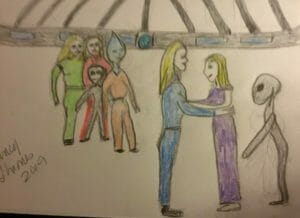 It is because there is great evidence stating these things. First, I was told this in a Higher Being Council meeting with the Elders. The Elders were sitting at the high chair of the conference. Their role in humanity has been a topic of great controversy, but it's hard to ignore the evidence found in ancient Sumerian texts.

Who were the Sumerian people, and what were the Sumerian Aliens doing here on earth?
The Sumerians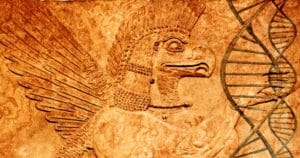 Sumer, also known as the "land of the civilized kings," was a flourishing civilization located in modern-day Iraq (known as Mesopotamia in ancient times) around 4500 BC. The Sumerians had a rather advanced civilization with their own elaborate language and system of writing. They also had extensive knowledge about our solar system, astronomy, and mathematics. We still use the same mathematical, time and calendar systems created by the Sumerians today. In addition to their advanced language and understanding of the cosmos, the Sumer civilization also used advanced farming techniques.
Much like their elaborate language system, the Sumerians also had a complex religious system with hundreds of gods, cosmology and rites. According to their texts, each city in the civilization was guarded by its own god. Humans and gods lived amongst each other, and the humans were servants to these gods. Ancient Sumeria was not only home to these gods, but also home to the Nephilim described in Genesis.
There have been several clay tablets collected from ancient Sumerian archaeological sites, but one in particular notes that the earth is the 7th planet (counting Pluto). How could a civilization from 6,000 years ago even know of Pluto's existence? Many say that they gained this knowledge from the gods, and some believe that these gods were actually extra-terrestrials.
In the Bible it clearly states we were made in their image, not just one creator, but many. Extraterrestrials had a significant impact on our early history and helped organize humanity.
In case I didn't mention I was told by the Elders to always choose the color blue and take herbs and keep my body hydrated.  Learn and practice Forgiveness and let go of my Fears these things only hold us back from becoming who we are meant to be.
Thank You,
Nancy Thames