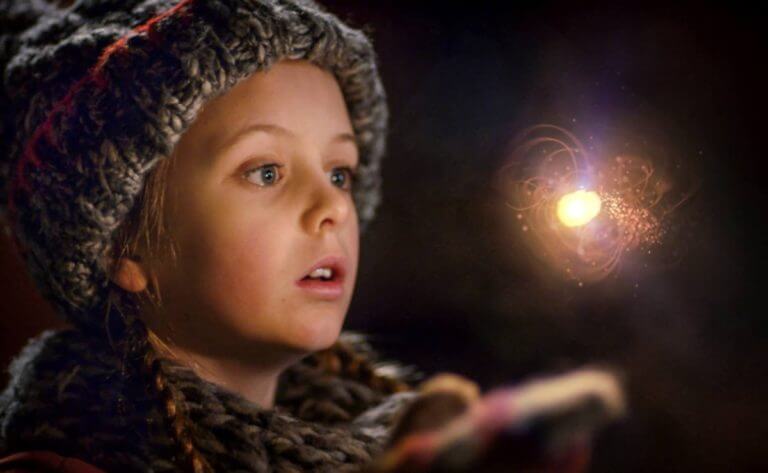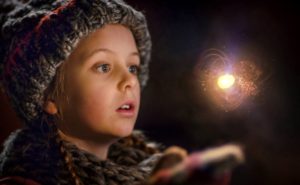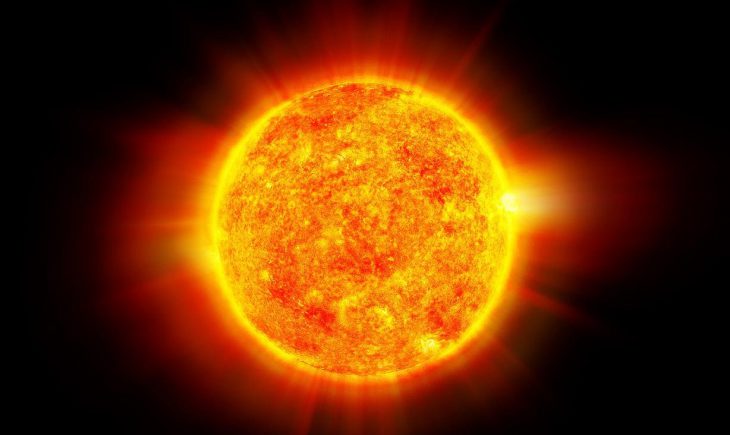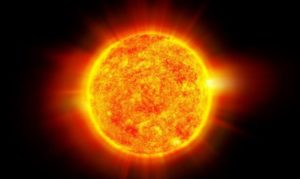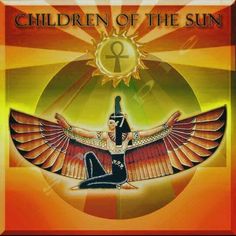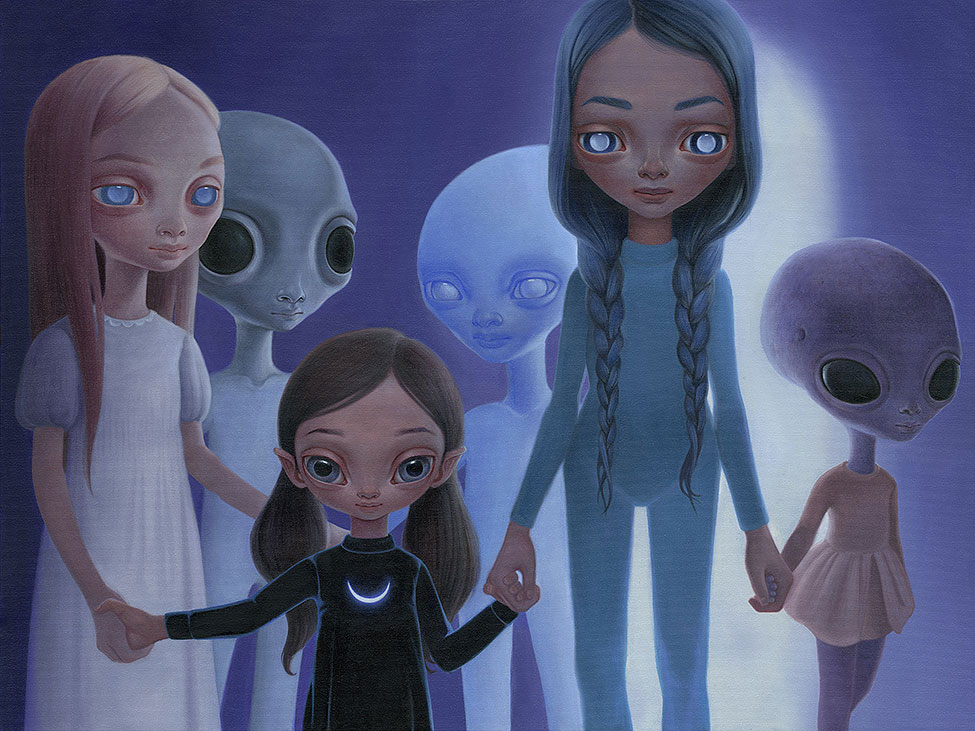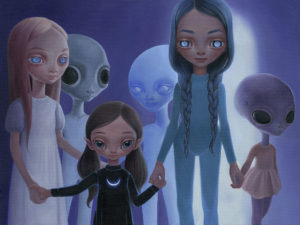 It has been scientifically proven that the new children, being born since 2007, have been born with 13-strand DNA, which means that they will have far greater abilities than we have ever had.
These children are volunteer souls, who are now being born, to become the New Leaders, who will be leading the world, from 2050 and onwards. By then the New Golden Age will have been anchored in by the Indigo, Crystal and Rainbow children, who have incarnated after the World War II.
A lot of the Indigo, Crystal, and Rainbow children were COSMIC souls, from other galaxies and star systems, who were involved with the CREATION of this planet, when it was birthed. They were highly trained scientists and of the High Priesthood, and they worked in tandem with the Divine Source, and the Cosmic Creative Laws, to help stabilize this planet and also the first underground space stations and settlement in the centre of the earth.
Much later 840 000 volunteers, (mostly the off-spring of those who first helped to create the planet), stayed on to colonize the planet, with the full understanding that this was to BE AN EXPERIMENT and THAT ALL WHO ASSIGNED THEIR SOULS TO SPEND SOME TIME ON THIS PLANET, WOULD DO SO, KNOWING THAT THIS WAS AN ASSIMILATED ENVIRONMENT, AND NOT REALITY…. MUCH LIKE A PILOT-IN-TRAINING LEARNS TO FLY IN AN ASSIMILATED COCKPIT…..
It is of great IMPORTANCE, for the PARENTS of these new SUN children, to understand, that what worked for them and their parents, will simply not work for these children!
Fact is, because of their 13 strand DNA, they will have all 12 chakras fully activated: – which means that they HAVE THEIR STELLAR GATEWAY WIDE OPEN! This means they are EXTREMELY SENSITIVE TO LIGHT, TO SOUND VIBRATIONS, TO FREQUENCIES, AND MOST OF ALL, TO THE UNSEEN WORLD – WHICH TO US IS NOT REAL – BUT TO THEM IT IS.
THIS MAKES THEM HIGHLY PSYCHIC, WITH ABILITIES THAT WE HAVE FORGOTTEN HOW TO USE: TELEPORTATION, KENESIS, TELEPATHY, SHAPE-SHIFTING, MOVING OBJECTS, HEARING WHAT IS SAID IN OTHER ROOMS, ABLE TO REMOTE VIEW, ETC.
THIS MEANS THAT THESE CHILDREN WILL HAVE TO BE KEPT AWAY FROM ELECTRONIC DEVICES WHICH ARE JAMMING THEIR FREQUENCIES: Television sets, computers, mobile phones etc. They will be fascinated with it, but beware: some of the members of a certain group of people on this planet, KNOW THIS, and are PURPOSEFULLY JAMMING THE FREQUENCY WAVES OF CHILDREN AND ADULTS, VIA SATELLITE COMMUNICATION SYSTEMS, AND THIS IS DONE AT SUCH A FREQUENCY, THAT WE ARE NOT EVEN AWARE THAT WE ARE BEING HELD HOSTAGE.
This is ESPECIALLY TRUE FOR VIDEO GAMES, PLAYSTATIONS, etc. for all of it is attempting to DE-ACTIVATE these children, so that the planet will not be able to move forward and into the New Age. Mostly because of the fear of loss of control over the masses.
Some parents are totally insensitive to the needs of these children…. Not deliberately, but because of the lifestyles they have adopted. Children are left from an early age into the care of total strangers, and then simply dumped into a school system, which they find bewildering and down-right boring.
The fact is that these children are CRYSTALLINE in FORM…. They know how to program crystals, and know how to be educated via them. They vibrate at such high frequency, that everything that is not of purest frequencies, will irritate them, and cause them to hit out… as they cannot articulate their frustration at not being understood, and their inner love and light being nurtured.
Teach them meditation from an early age. Play soft and tranquil music. Put them in light and airy room, with beautiful soft colours. Bring them out into nature: – they love animals, birds, water, plants. Put crystals everywhere and let them play with them…
Clear the energy of the rooms they are in. Call on Archangel Jophiel, Raphael and Michael to clear their energy fields, the rooms that they are in and ask for special protection for them. Ask their Guardian Angels to surround them in a bubble of protective light.
Take them to Reiki or other Energy healers, so that their energy fields are kept in alignment. They have no karma and thus their auric fields are clear and crystal clear.
They need love, love and more love and with it a loving guiding hand…. As they are strong-willed, there needs to be a firm guiding hand, yet in such a way as to guide them and be there for them when they need you. They will need extra protection and guidance and they chose their parents because they wished their parents to do just that for them. They will not be happy in anyone else's care: – they CHOSE to be with these specific souls at this time (which includes their siblings, grandparents). So please honour that, and don't leave them in the care of institutions or people that will not understand them, nor love them for who and what they are!
They are highly trained specialists, and they have abilities, such as we have forgotten how to use. Once we have managed to repair the Web of Life, the energy grids and vortexes, they will bring it all back into total function and they will be able to build in ways we never could.
Keep their food raw and simple…. go for organically grown food, and vegetarian. Keep them away from animal food where the animals have been subjected to trauma…. they will sense that simply by eating this!
It will demand special parenting techniques… but then, the parents were chosen because they do have these abilities, most of them being crystal and rainbow children themselves… some might have forgotten that …. but have the same abilities… yet, sometimes these have been lying dormant and these children will remind them of this!
Some might have difficulty speaking, as they are used to communicating telepathically. Some might find it hard to start walking, as they are used to much lighter frequency bodies. Best is to assist them in all ways you can, with loving patience. Horses will assist them, as horses can tune into their energy fields, and help to stabilize their energy fields, and help them with their emotions. So can dogs and cats.
Try to have plants and crystals all over the house and water features… All of this will calm and soothe them. Add high frequency sounds, which are soothing and help them to relax.
They are truly beautiful souls, and tremendously gifted.
Simply love, love, love them!
Love and Regards,
Thanks,
Nancy Thames