Ancient Aliens: The Shapeshifters S15E09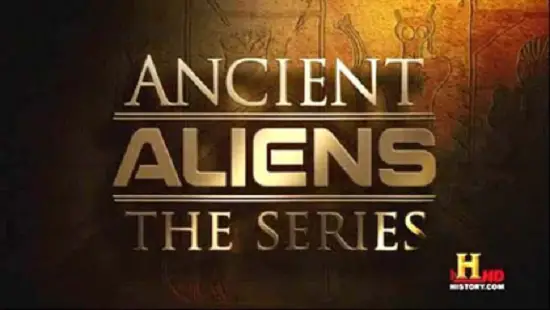 Ancient Aliens – The Shapeshifters
History Channel, Season 15 Episode 9
21st March 2020
Alien abduction cases in modern day theorize that alien have the ability to shape shift. The characteristics of shape shifting is mentioned in ancient cultures like vampire, werewolves, etc. And researches focus on the theory that aliens live today shape shifting in the form of humans.
California's statewide shelter-in-place order halted production on most entertainment programs, but Kevin Burns, the aging Prometheus Entertainment executive behind Ancient Aliens, The UnXplained, and Curse of Oak Island, ordered his staff to continue churning out fake history programs from their Los Angeles office or lose their jobs and health insurance, according to a disturbing report in the Hollywood Reporter. Burns, 64, admitted telling staff that he was unconcerned about the virus and told them they shouldn't be either because they were all much younger. He told many staffers that they could not work from home and their choice was to continue delivering History Channel fake history shows from the office or quit. Several staffers quit rather than risk infection, and even History's parent company, A+E Networks, expressed concern. "I can only say that this feels like it's bigger than a basic cable TV show," a Prometheus employee told THR. "At some point you're going to be on the wrong side of history." Well, that ship sailed with the launch of Ancient Aliens.
In defiance of orders from the governor of California and the mayor of Los Angeles, Burns claimed that Ancient Aliens was a "news" program and therefore exempt from shelter-in-place and work-from-home requirements. On Friday, Prometheus had UnXplained host William Shatner release a homemade video, looking for all the world like a hostage tape, declaring that History's fake history shows would continue to "be there for you" during the crisis, but undercutting Burns's claims by identifying the shows as "entertainment" rather than news.
We have to face the Reality this is all real and just a matter of time before it's even bigger News than it is now. These things are being shared so you won't be in Shock and have a heart attack, LOL. Please Don't ! It's just Reality.
Please remember we all have different opinions, Think Before You Speak or Write Something that is cruel to Others. After all, We are only Humans.
Wishing you clear skies and wide eyes.
To share your experiences or just leave a comment there is a area below. Read or listen.

We are the change the world has been waiting for!Have you witnessed an unidentified flying object? You are not alone. Whether you think UFOs are black projects, extraterrestrial craft, something else altogether, or just don't know, again: you are not alone!
Unconditional love. The road we all get to walk. Unconditional love is like the sun.
WE ARE THE DISCLOSURE !!! ~~~ WE HAVE NEVER BEEN ALONE!!!
LOL=Love and Regards, Happy Quarantine !
Thank You,
Nancy Thames : )