Have you ever longed to be able to walk into a building and have tens of thousands of UFO and alien disclosure evidence all at your fingertips? The day for those wanting to learn about the legitimacy of UFO's having all of the information they need in one location just might be here. Japan actually has such a place! Cosmo Isle Hakui museum of space history is quite possibly Japan's best kept secret, a hidden gem amongst UFO enthusiasts.
The city of Hakui, on the Noto Peninsula of Japan's sea coast, approximately 500 kilometers (310 miles) west of Tokyo, has spent the past 20 plus years acquiring documentation on UFO's. Hakui is also known for having some of the highest incident rates of UFO sightings in all of Japan.
The Cosmo Isle Hakui Space and UFOs Museum embraces their UFO sighting legacy with a UFO-shaped building and many space-related exhibits. Authentic artifacts from NASA and Soviet space missions. These one of a kind artifacts include a Vostok space capsule and an authentic prototype of a Mars rover. These exhibits are displayed alongside many different photos of UFO sightings.
Sources of information for these exhibits include the U.S. Central Intelligence Agency (CIA) and the Federal Bureau of Investigation (FBI). Among these are The FBI's 1950 report on the recovery of the bodies of three alien beings and fragments of a mysterious craft.
For tourists' convenience, most exhibits are accompanied by English signage.
Hakui official Toru Wada said, "In future, we hope the facilities will become the focus of international attention in terms of collecting and disseminating information on UFOs"
Josef Takano, 38, who works for the Hakui municipality said, "We are not seeking to offer any conclusions on the existence of UFOs" he went on to say, "Rather, we just want to provide people with information so that they can make their own judgment."
Please remember we all have different opinions, Think Before You Speak or Write Something that is cruel to Others. After all, We are only Humans. Wishing you clear skies and wide eyes. To share your experiences or just leave a comment there is a area below. Read or listen.
We are the change the world has been waiting for!
Have you witnessed an unidentified flying object?
You are not alone. Whether you think UFOs are black projects, extraterrestrial craft, something else altogether, or just don't know, again, you are not alone!
Unconditional love. The road we all get to walk. Unconditional love is like the sun.
WE ARE THE DISCLOSURE !~ WE HAVE NEVER BEEN ALONE
Love and Regards,
Thank You,
Nancy Thames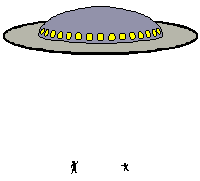 Source: Cosmo Isle Hakui Space and UFOs Museum