Presidents of the United States have always shown skepticism about the presence of extraterrestrials and UFOs. They have never given a straight answer to this highly mysterious question: Are UFOs & aliens real? During the Trump administration, the CIA and Pentagon came forward to release the highly classified files which literally talking about UFOs. From the articles written in several popular newspapers, there is a slight hint that former US presidents like Dixon, Kennedy, and Eisenhower had some knowledge about extraterrestrials. Unfortunately, they never revealed anything to the public officially. Among them, there is one name that we have forgotten somewhere in the past, but he publicly claimed to had regular contact with ETs.
Gabriel Green, a professional photographer and UFO researcher was a write-in United States presidential candidate in 1960 and 1972. Although he had no political experience, he was serious about becoming the president of the United States. The reason behind it, as he stated, were the "Space People" who asked him to run for the president ship.
Green was born in California in 1924. According to him, he hesitated at first but then realized that Earth needed urgent aid from the Space People, otherwise it could doom. During the 50s and 60s, he received strange attention after he founded a flying saucers club known as AFSCA (Amalgamated Flying Saucer Clubs of America), and book publications such as "Let's Face Facts About Flying Saucers." From all these accounts, he claimed to had been in contact with 1.5-meter tall humanoids from the planet Korender, orbiting the triple star Alpha Centauri. He said that he was in "telepathic contact with the Space Masters and the Great White Brotherhood."
Meanwhile, he claimed to had seen nearly 75 flying saucers. On July 11, 1959, during a peace convention of AFSCA at the Statler-Hilton Hotel in Los Angeles, he also announced that UFOs from other planets would visit the convention.
Later in August 1960, a Los Angeles Times journalist named Jack Smith covered a story about Gabriel Green who at that time was running for the seat of the U.S. Senate. Besides, at exactly the same time period, when "The Times" was full of flying saucers' stories, in the midst of it, two audio files came into the limelight. They were actually the recordings from the convention of flying saucers enthusiasts, held at the Shrine Auditorium. In one audio file, Green could be heard speaking during an interview about his meeting with extraterrestrials:
"Well, I decided as a result of a request from the space people that I do so. At first, I was very reluctant because I felt very humble with being asking to undertake to take such responsibility. Frankly, at first, I really didn't feel that I wanted to take upon my shoulder such a tremendous project but when the space people talked to me about it and pointed out that our civilization was doomed unless somebody made an effort and took action and change the present direction and which mankind is heading that we would not very long have a civilization on this earth."
Interestingly, in another audio file, a man who called himself Prince Niason (he also introduced a woman whom he designated as "Princess" but her name is not clear) could be heard saying that they had come from a planet (Titanic), one-half light-years from Earth in 1927.
He said that he had constant 24 hours communication with crafts within the Earth's atmosphere and operational between planets.
It must be noted that Green ran for the US Senate from California in 1962. He lost the election, placing third with total votes of over 171,000. Nevertheless, he continued working on his UFO magazine and flying saucer club, joined by more than 3,000 people. Then again in 1972, he decided to enter into politics but this time running for the presidency. Unfortunately, he faced a great defeat.
After that, he reduced spotting into the limelight. He moved to the California desert and was only seen at the UFO events. He faded away until his death in 2001.
Please remember we all have different opinions, Think Before You Speak or Write Something that is cruel to Others. After all, We are only Humans. Wishing you clear skies and wide eyes. To share your experiences or just leave a comment there is a area below. Read or listen.
We are the change the world has been waiting for!
Have you witnessed an unidentified flying object?
You are not alone. Whether you think UFOs are black projects, extraterrestrial craft, something else altogether, or just don't know, again, you are not alone!
Unconditional love. The road we all get to walk. Unconditional love is like the sun.
WE ARE THE DISCLOSURE !~ WE HAVE NEVER BEEN ALONE
Love and Regards,
Thank You,
Nancy Thames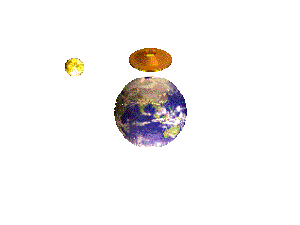 References: