The Department of Defense (DOD) announced in a statement published to its website last week that it would establish a new program to study UFOs encountered in restricted airspace.
The Airborne Object Identification and Management Synchronization Group (AOIMSG), as the new program is known, is being created by the Under Secretary of Defense for Intelligence & Security (USD(I&S)) under the direction of Deputy Secretary of Defense Kathleen Hicks, in close collaboration with the Director of National Intelligence
This new program will be housed within the Office of the USD(I&S) and acts as the successor to the U.S. Navy's Unidentified Aerial Phenomena Task Force (UAPTF).
An Airborne Object Identification and Management Executive Council (AOIMEXEC), comprised of DOD and Intelligence Community membership and led by the USD(I&S), has been ordered by the Deputy Secretary to provide oversight of the new program in addition to offering a venue for U.S. government interagency representation.
The DOD cited safety and security concerns as the impetus behind the new program's creation.
"The AOIMSG will synchronize efforts across the Department and the broader U.S. government to detect, identify and attribute objects of interest in Special Use Airspace (SUA), and to assess and mitigate any associated threats to safety of flight and national security," read the statement. "[…]Incursions by any airborne object into our SUA pose safety of flight and operations security concerns, and may pose national security challenges. DOD takes reports of incursions—by any airborne object, identified or unidentified—very seriously, and investigates each one."
Ultimately, said the DOD, the AOIMSG is being created to "address the challenges associated with assessing UAP occurring on or near DOD training ranges and installations highlighted in the [Director of National Intelligence (DNI)] preliminary assessment report submitted to Congress in June 2021."
The referenced DNI report "also identified the need to make improvements in processes, policies, technologies, and training to improve our ability to understand [unidentified aerial phenomena]."
"Unidentified aerial phenomena," or UAP, is the current government nomenclature for UFOs.
The Department has promised that "implementing guidance, which will contain further details on the AOIMSG Director, organizational structure, authorities, and resourcing," will be released in the coming weeks, although no timeline was provided to clarify that statement.
This program is separate from that proposed by Senator Kirsten Gillibrand (D-NY), who introduced an amendment to the National Defense Authorization Act that would create a more expansive military and intelligence program to study UFOs.
That program, named the Anomaly Surveillance and Resolution Office, has bipartisan support and would also either replace or absorb the existing Unidentified Aerial Phenomena Task Force.
Sen. Gillibrand's Anomaly Surveillance and Resolution Office is in political limbo pending the passage of the National Defense Authorization Act, which is currently held up in debate.
Please remember we all have different opinions, Think Before You Speak or Write Something that is cruel to Others. After all, We are only Humans. Wishing you clear skies and wide eyes. To share your experiences or just leave a comment there is a area below. Read or listen.
We are the change the world has been waiting for!
Have you witnessed an unidentified flying object?
You are not alone. Whether you think UFOs are black projects, extraterrestrial craft, something else altogether, or just don't know, again, you are not alone!
Unconditional love. The road we all get to walk. Unconditional love is like the sun.
WE ARE THE DISCLOSURE !~ WE HAVE NEVER BEEN ALONE
Love and Regards,
Thank You,
Nancy Thames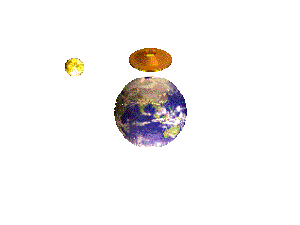 Source: Singular Fortean Society