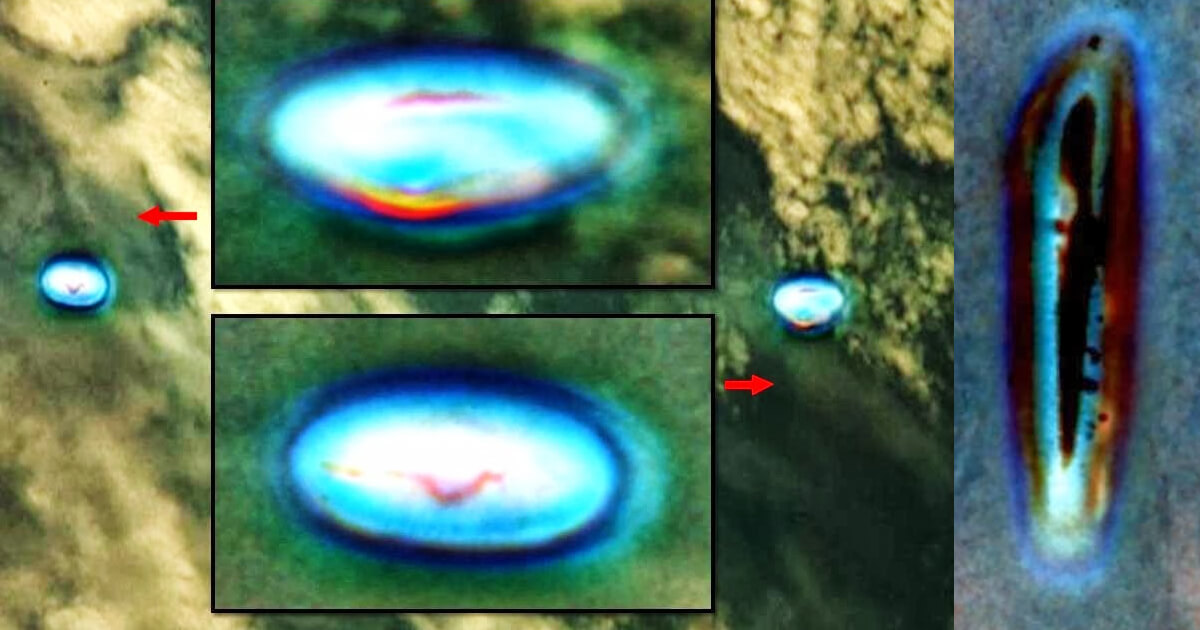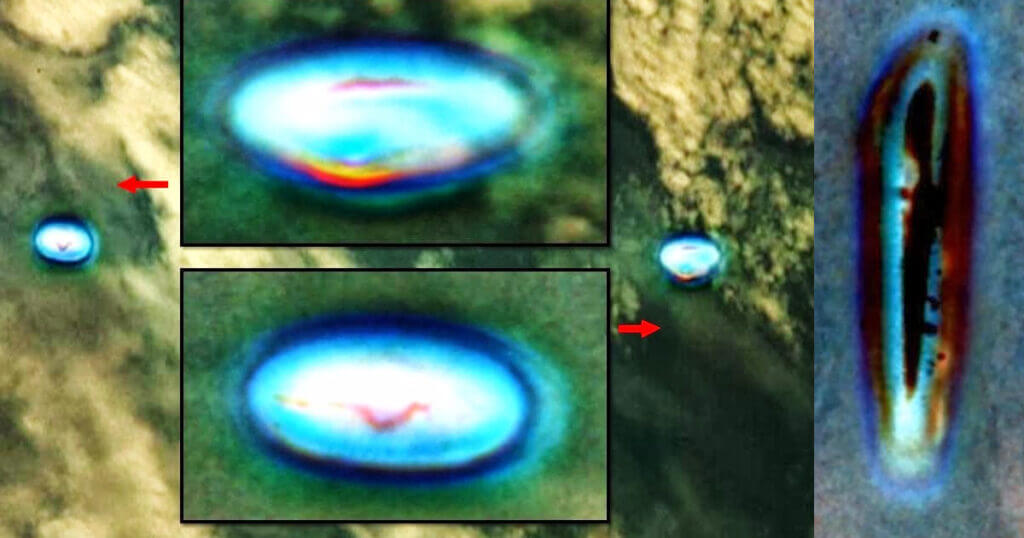 Here are some stunning images captured during the Gemini flights. The first photograph depicts two unusual artifacts that appear to be UFOs. Are these spaceships from another planet? Is it just a standard burn? (Occasionally, the film sticks to itself during the production process and causes the emulsion to "burn" at the point the two layers are touching.) Major James McDivitt witnessed, filmed, and photographed a similar object approaching the Gemini IV (3rd June – 7th June 1965) capsule as it orbited the Earth, passing over Hawaii, in June 1965. "It had a rather definite form – a cylindrical object that was white and had a long arm that stuck out to the side," he said.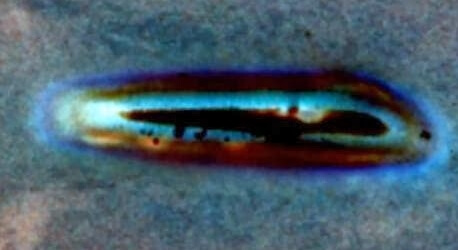 McDivitt later asked to see what he had shot when he returned to Earth and was shown a totally different piece of film with only whited out sun-drenched video. He said that this was not what he had seen or seen on video. So, either the objects are asymmetrical metallic alien spacecraft surrounded by a blue 'plasma shield' of some kind, or… (more likely; almost certainly) the objects are as stated: The film was pierced by a hole. What are your thoughts? Video 1: Video 2: 300 aliens extraterrestrial mars MOST VIEWED August 29, 2020 Articles Russia States That The Strange Continent Of Antarctica Is NOT What It Seems Antarctica has always been the odd one out, to say the least as far as continents go. While any other continent around More August 23, 2020 Articles Astronauts Saw Huge Angels Flying in Space And Other Unexplained Phenomena The space station Soviet Salyut-7 had witnessed quite the strange event, to say the least which actually led to the team being More August 21, 2020 Articles 4k Video of The Moon Was Recently Released by NASA and It May End the Moon Landing Conspiracy Ask any conspiracy theorist online if they've ever heard of the moon landing conspiracy and you'll find yourself having to stop them More August 24, 2020 Articles Strange Woman Walking or Levitating Spotted Stalking NASA's Curiosity Rover On MARS This right here is by far one of the creepiest and most interesting discoveries we've ever made on Mars as you can More September 4, 2020 Articles This Giant Underwater Wall That Circles The Planet Is Visible on Google Earth – Is this a glitch in the Matrix? This is by far one of the strangest discoveries that we've reported to say the least. Is reality breaking apart? Was reality More August 28, 2020 Articles We Are NOT the First Civilization To Rule Planet Earth Did you know that we are not the first civilization on Earth after all? The theory that our planet was actually inhabited More
Please remember we all have different opinions, Think Before You Speak or Write Something that is cruel to Others. After all, We are only Humans. Wishing you clear skies and wide eyes. To share your experiences or just leave a comment there is a area below. Read or listen.
We are the change the world has been waiting for!
Have you witnessed an unidentified flying object?
Whether you think UFOs are black projects, extraterrestrial craft, something else altogether, or just don't know.
Unconditional love. The road we all get to walk. Unconditional love is like the sun.
WE ARE THE DISCLOSURE ~ WE HAVE NEVER BEEN ALONE
Love and Regards,
Thank You,