NASA Administrator Bill Nelson, a former astronaut and U.S. senator, doesn't think we "are alone."
Nelson says he read the intelligence community's recently released report on unidentified aerial phenomena (UAP), an unclassified version of the report was released on Friday. The report says there have been more than 140 UAP sightings.
"Yes, I've seen the classified report. It says basically what we thought. We don't know the answer to what those Navy pilots saw, they know that they saw something, they tracked it, they locked their radar onto it, they followed it, it would suddenly move quickly from one location to another," Nelson said on CNN on Monday.
"And what the report does tell us that is public, is that there have been over 140 of these sightings. So naturally, what I ask our scientists to do is to see if there's any kind of explanation, from a scientific point of view, and I'm awaiting their report," he said, adding that he spoke with Navy pilots following a briefing on the matter while he was still serving in the upper chamber of Congress.
"… I talked to the Navy pilots when we were briefed in the Senate Armed Services Committee, and my feeling is that there is clearly something there. It may not necessarily be an extraterrestrial, but if it is a technology that some of our adversaries have, then we better be concerned."
Please remember we all have different opinions, Think Before You Speak or Write Something that is cruel to Others. After all, We are only Humans. Wishing you clear skies and wide eyes. To share your experiences or just leave a comment there is a area below. Read or listen.
We are the change the world has been waiting for!
Have you witnessed an unidentified flying object?
You are not alone. Whether you think UFOs are black projects, extraterrestrial craft, something else altogether, or just don't know, again, you are not alone!
Unconditional love. The road we all get to walk. Unconditional love is like the sun.
WE ARE THE DISCLOSURE !~ WE HAVE NEVER BEEN ALONE
Love and Regards,
Thank You,
Nancy Thames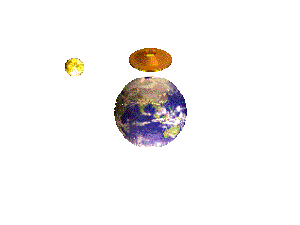 Source:
  DailyWire.com