We know for a fact that the first edition of the Bible was nothing like what we have on the shelves today. It is said that the very first edition was quite controversial, to say the least as it showcased quite a few "unorthodox" ideas alongside some rather unconventional plans which were foretold for the future.
The Bible has been changed a lot over the years, however, editing out what they wanted and what they didn't want from the holy book but luckily a lot of the original text has been saved.
Today we will be focusing on the Gospel of Thomas, the part that was effectively taken out of the Bible. This part was written by Didymus Judas Thomas and in it, you can read all about how humans are not just mortal beings destined to be born, live, and then die.
The Gospel of Thomas speaks of how all humans have secret abilities that have been kept away from us all along and according to one Gregg Braden, we can all use these if we follow the steps from the original text.
Although the whole original text is still missing, there are quite a few interesting passages to look into. Check out the following video for more information and be sure to let us know what you think.
Video:
Please remember we all have different opinions, Think Before You Speak or Write Something that is cruel to Others. After all, We are only Humans. Wishing you clear skies and wide eyes. To share your experiences or just leave a comment there is a area below. Read or listen.
We are the change the world has been waiting for!
Have you witnessed an unidentified flying object?
Whether you think UFOs are black projects, extraterrestrial craft, something else altogether, or just don't know.
Unconditional love. The road we all get to walk. Unconditional love is like the sun.
WE ARE THE DISCLOSURE ~ WE HAVE NEVER BEEN ALONE
Love and Regards,
Thank You,
Nancy Thames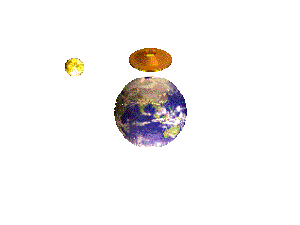 Source:
-FactLeaks