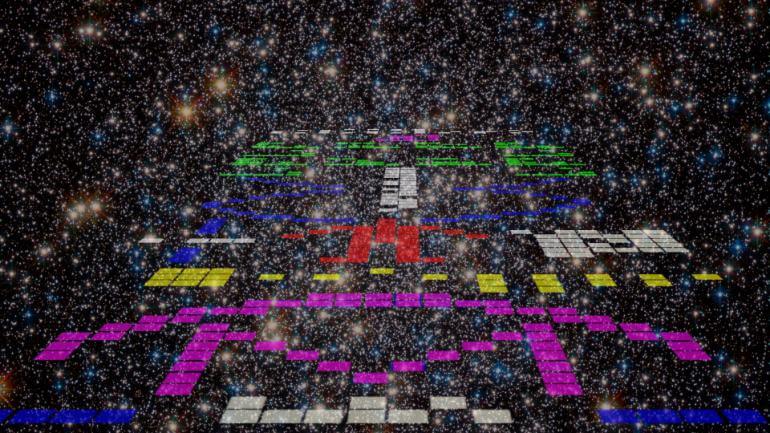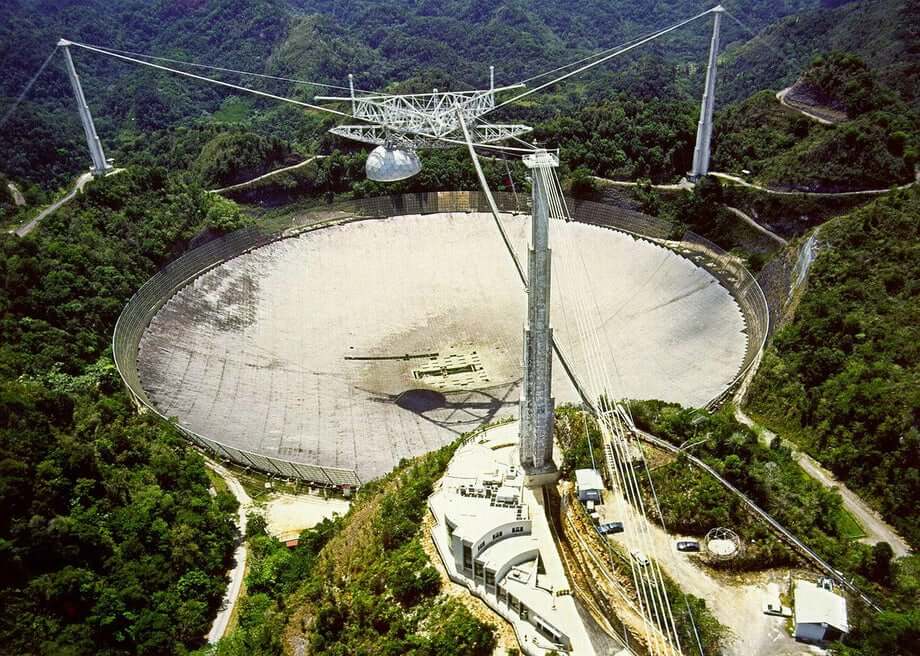 I had the privilege of visiting Arecibo Radio Telescope from the outside I was driving higher on a Mountain Range and pulled over onto a Overlook and Viewed this jungle surrounded Radio Telescope , it was massive, very impressive. Largest of its kind in the world. It happen to be on a Easter Holiday so they were closed to the public on the inside. One day maybe I can visit in the inside. That would be Grand!
The Arecibo Observatory is a facility of the NSF operated under cooperative agreement by the University of Central Florida in alliance with Yang Enterprises, Inc. and UMET. The Planetary Radar Program is supported by NASA through the Near-Earth Object Observations Program. As the site of the world's largest single-dish radio telescope, the Arecibo Observatory attracts visitors of all ages and from many countries.
The newly refurbished and extended Science & Visitor Center, modernized exhibition space, and state-of-the-art auditorium welcome nearly 100,000 visitors a year and support Science Technology, Engineering, Arts and Math (STEAM) education at all levels throughout Puerto Rico and beyond.
Those who see the Arecibo radio telescope for the first time are astounded by the enormousness of the reflecting surface, or radio mirror. The huge "dish" is 305 m (1000 feet) in diameter, 167 feet deep, and covers an area of about twenty acres. The surface is made of almost 40,000 perforated aluminum panels, each measuring about 3 feet by 6 feet, supported by a network of steel cables strung across the underlying karst sinkhole.
Cosmos explores the thrilling first hours of first contact when three astronomers accidentally intercept what they believe to be a faint, coded signal from a distant alien civilization
— 
but the truth they uncover is even more incredible than any of them dare to believe.'
A story of friendship, wonder and the belief that our search for new life brings out the best in us.
Please remember we all have different opinions, Think Before You Speak or Write Something that is cruel to Others. After all, We are only Humans.
Wishing you clear skies and wide eyes.
To share your experiences or just leave a comment there is a area below. Read or listen.

We are the change the world has been waiting for! Have you witnessed an unidentified flying object? You are not alone. Whether you think UFOs are black projects, extraterrestrial craft, something else altogether, or just don't know, again: you are not alone!
Unconditional love. The road we all get to walk. Unconditional love is like the sun.
WE ARE THE DISCLOSURE !!! ~~~ WE HAVE NEVER BEEN ALONE!!!
LOL=Love and Regards, Happy Quarantine !
Thank You,
Nancy Thames : )