An ancient Egyptian text, believed to be over 1200 years old tells the story of the life and crucifixion of Jesus, but also provides data that could substantially change the story about Jesus. The text, written in Coptic language, describes Pilate as a faithful disciple and not as a traitor. The ancient Egyptian text recounts a dinner with Jesus before the crucifixion in which Pilate offered his own son to be sacrificed instead of the Messiah.
Copies of this ancient text were found in two ancient manuscripts: one was found in the Morgan Library and Museum in New York City while the second one was found at the Museum of the University of Pennsylvania.
The discovery of the text doesn't mean these events happened, but rather that some people living at the time appear to have believed in them, said Roelof van den Broek, of Utrecht University in the Netherlands, who published the translation in the book "Pseudo-Cyril of Jerusalem on the Life and the Passion of Christ"(Brill, 2013).
According to an Ancient Egyptian Text, Jesus Christ was a Shape ShifterIt also explains why Judas had to kiss Jesus to identify him to the Romans, according to the text, Jesus was able to change his shape and this was the reason why Judas had to kiss him in order to identify him. Interestingly, the text argues that Jesus Christ was arrested on Tuesday and not Thursday as many scholars suggest.
"Then the Jews said to Judas: How shall we arrest him [Jesus], for he does not have a single shape but his appearance changes. Sometimes he is ruddy, sometimes he is white, sometimes he is red, sometimes he is wheat colored, sometimes he is pallid like ascetics, sometimes he is a youth, sometimes an old man …" This leads Judas to suggest using a kiss as a means to identify him. If Judas had given the arresters a description of Jesus he could have changed shape. By kissing Jesus Judas tells the people exactly who he is.
In an interview with LiveScience via email, van den Broek states that: "Without further ado, Pilate prepared a table and he ate with Jesus on the fifth day of the week. And Jesus blessed Pilate and his whole house," reads part of the text in translation. Pilate later tells Jesus, "well then, behold, the night has come, rise and withdraw, and when the morning comes and they accuse me because of you, I shall give them the only son I have so that they can kill him in your place."
In the Ancient Text, confronts Pilate, saying: "Oh Pilate, you have been deemed worthy of a great grace because you have shown a good disposition to me." Jesus also showed Pilate that he can escape if he chose to. "Pilate, then, looked at Jesus and, behold, he became incorporeal: He did not see him for a long time …" the text read.
The writer of the ancient text moved the date of Jesus' Last Supper with the apostles and his arrest to Tuesday and in the ancient text, it is written that Jesus' actual Last Supper was with Pontius Pilate. Sometime in between the arrest of Jesus Christ and the supper with Pilate, he was brought before Caiaphas and Herod.
In the interview with LiveScience, van den Broek continues saying that it "remains remarkable that Pseudo-Cyril relates the story of Jesus' arrest on Tuesday evening as if the canonical story about his arrest on Thursday evening (which was commemorated each year in the services of Holy Week) did not exist!"
Van den Broek writes in the email that "in Egypt, the Bible had already become canonized in the fourth/fifth century, but apocryphal stories and books remained popular among the Egyptian Christians, especially among monks."
The ancient Manuscript can be found on display at the Morgan Library & Museum in New York City. 
Please remember we all have different opinions, Think Before You Speak or Write Something that is cruel to Others. After all, We are only Humans. Wishing you clear skies and wide eyes. To share your experiences or just leave a comment there is a area below. Read or listen.
We are the change the world has been waiting for!
Have you witnessed an unidentified flying object?
Whether you think UFOs are black projects, extraterrestrial craft, something else altogether, or just don't know.
Unconditional love. The road we all get to walk. Unconditional love is like the sun.
WE ARE THE DISCLOSURE ~ WE HAVE NEVER BEEN ALONE
Love and Regards,
Thank You,
Nancy Thames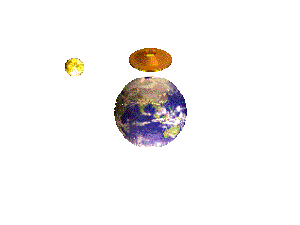 Source and reference: