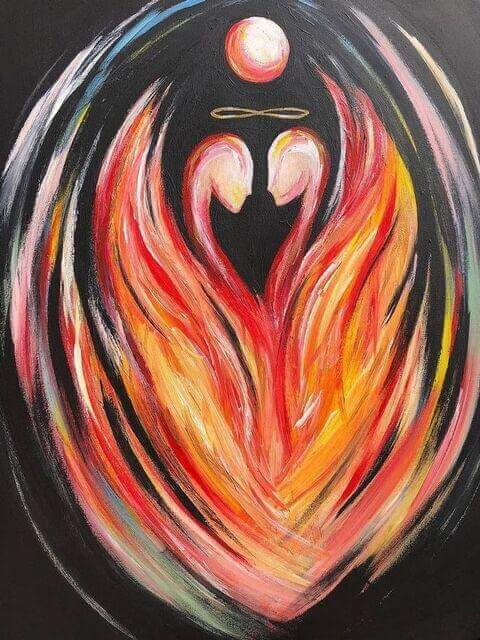 Beloved Ones,
As the energy influx continues, your human operating systems are receiving downloads of information that relates to you personally on your spiritual journey of life. There is a direct interaction that is beginning to take place with your Divine Essence and it comes softly at unexpected times and places. As you begin to pay more attention to these communication attempts, you will be establishing a stronger connection to this higher aspect of yourselves. This will take a bit of time so practice being patient with this process. We are making this known so that you are aware and can be observant to this process.
There is much work ahead for those who have been prepared and you will be guided to those actions and activities which will require your participation and assistance in the days ahead. This work will involve working with the higher realms in order to accomplish certain tasks to help the planet stay stabilized and able to receive the higher cosmic energies. This work involves utilizing your energy, for you are now moving from the task of increasing your energy to the next step, which is maintaining and using your energy. This is wonderful to see from our perspective and we applaud each and every one of you for the gains that have been made! Well done!
For the most part, your journey involves realizing your own higher potential in your everyday lives, so there will be a lot of opportunities to step beyond the status quo and comfort zones and these will make their way into your awareness. Stepping out of your comfort zones can seem a daunting task but it is imperative that you do so, for the universe responds to those who step up and begin to move forward in the direction their inner guidance takes them. Whatever goals and dreams you have been nurturing within your heart requires you to take the bold first step towards manifesting that outcome. It cannot happen if you sit and wait for something to occur! Just start doing it! This sets into motion the power, grace and magic to make it so!
Many of you are now discerning the transformations that are taking place within those in your sphere of influence and we say that this will continue growing exponentially as events unfold. The most recalcitrant souls are now turning within and becoming aware of the need for a different life style, in order that they improve their lot in life. These may come as small changes at first, such as changing their dietary habits, but will ultimately lead them to seek ever greater purity of their body, mind and spirit. The renaissance of love has begun to unfold upon your planet! It is enabling others to seek higher and more peaceful solutions and resolutions to all that they find challenging in their lives.
In this, you are a shining example of what a fully balanced and integrated person truly is. By your loving example, they discern that there is a better way and they become seekers of that way and how they may also become that. This is a very positive turn of events in the daily interactions that take place between people and will, hopefully, expand the consciousness of everyone upon your planet. As humanity's consciousness is lightened by living according to higher principles of conduct, greater Light upon the Earth takes hold.
I AM Hilarion.
Channeled by Marlene Swetlishoff ko
Artist: Saatchi Art
Please remember we all have different opinions, Think Before You Speak or Write Something that is cruel to Others. After all, We are only Humans. Wishing you clear skies and wide eyes. To share your experiences or just leave a comment there is a area below. Read or listen.
We are the change the world has been waiting for!
Have you witnessed an unidentified flying object?
You are not alone. Whether you think UFOs are black projects, extraterrestrial craft, something else altogether, or just don't know, again, you are not alone!
Unconditional love. The road we all get to walk. Unconditional love is like the sun.
WE ARE THE DISCLOSURE !~ WE HAVE NEVER BEEN ALONE
Love and Regards,
Thank You,
Nancy Thames