First Professional Astronomer Detection of UFO from Space Telescope
Published on December 8, 2021
We've all seen the shaky home-video cams of UFOs, but interestingly there's never really been any cases of professional astronomers who've witnessed one that I can remember.
Well, here you go! I am sure that there is a reasonable explanation for what I show in the video, but I'm currently stumped as to what that explanation would be be!
Please remember we all have different opinions, Think Before You Speak or Write Something that is cruel to Others. After all, We are only Humans. Wishing you clear skies and wide eyes. To share your experiences or just leave a comment there is a area below. Read or listen.
We are the change the world has been waiting for!
Have you witnessed an unidentified flying object?
You are not alone. Whether you think UFOs are black projects, extraterrestrial craft, something else altogether, or just don't know, again, you are not alone!
Unconditional love. The road we all get to walk. Unconditional love is like the sun.
WE ARE THE DISCLOSURE !~ WE HAVE NEVER BEEN ALONE
Love and Regards,
Thank You,
Nancy Thames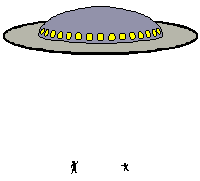 Sources:

Editor's note: Since producing this video, Joe says the curving tracks may be Elon Musk's Starlink satellites….but then again they may not be.
See more here: climateofsophistry.com
https://principia-scientific.com/first-professional-astronomer-detection-of-ufo-from-space-telescope/?utm_source=feedburner&utm_medium=email
Thanks to: https://principia-scientific.com