It is tough to speculate which UFO sighting has more credibility. In recent years, the world has seen spectacular UFO footage and images. One of the least discussed yet important sightings happened over the British Channel Island named Alderney in 2007.
Two airline pilots spotted a mysterious mile-wide object, hovering off the coast of Alderney on April 23, 2007. British airline Aurigny Captian Ray Bowyer (then 50), was flying a sturdy turboprop airliner along with 5 passengers onboard. It was a small trip of 80-miles (130 km) from Southampton, Southeast England to Alderney.
During a 40-minute flight, at around 3 p.m., Captain Bowyer noticed a "bright-yellow-light with a green area," 10 miles west of Alderney. His aircraft was only 30 miles from the island and cruising at 4000 feet when he spotted the light. At first, he presumed it could be a reflection of sunlight from some glasshouse in Guernsey.
Captain Bowyer found it weird as the aircraft was approaching the large bright light, and it remained stationary. He took out his binoculars for inspection and was stunned to see a large wide object. He described that a cigar-shaped object with pointed ends was emitting a bright yellow light. It was covered by a dark grey band at around one-third from the right side.
"I thought it was about ten miles away, although I later realized it was about 40 miles from us. At first, I thought it was the size of a Boeing 737," he said. According to Captain Bowyer, the UFO was below the aircraft at an altitude of 2000 feet. He slightly lowered the aircraft's nose so that the passengers could have a better view of the object.
It was already an alarming situation for Captain Bowyer. His mind split into two thoughts, either to fly closer to the object or against it. He found the object tangible, so he decided to pass against it as he had to care for the passengers' safety. "I'm certainly not saying that it was something of another world. All I'm saying is that I have never seen anything like it before in all my years of flying," he added.
Meanwhile, he contacted the Jersey Air Traffic Control Centre, asking them about the air traffic in that area. Apparently, Paul Kelly, the air traffic controller on duty did not see any other aircraft on that route. However, a radar detected something which was about seven miles to the west of Alderney. Subsequently, this information helped Captain Bowyer to estimate the size of the object which was around a mile.
The strangeness did not end there. In several minutes, Captain Bowyer encountered another UFO, identical to the first one, but it seemed to be smaller, perhaps, it was far away. Both objects were spotted at the same altitude of 2,000 feet. Surprisingly, another pilot of Blue Islands airline confirmed a similar sighting while en routing to Jersey. Kelly said that the second pilot saw the object while he was flying south of Sark Island at an altitude of 3,500 feet.
Captian Bowyer said that the sighting lasted for 15 minutes, he wanted to investigate it closer but then keeping his passengers' safety in mind, he landed at Alderney.
Interestingly, BBC radio reported that the strange UFO sighting was also confirmed by the two visitors who stayed in a hotel at Sark during that time. They were out for a walk in the afternoon when they also saw strange objects in the sky in the direction of Alderney.
According to reports from Captain Bowyer, the Blue Islands pilot, and Jersey Airport Radar Control, the object was on the radar for 55 minutes, and a slow movement was also noticed. Just a few weeks before the Alderney UFO sighting, a similar UFO phenomenon had been noticed over the Alderney coast. But the idea of UFO was ruled out by calling it an atmospheric phenomenon.
The Alderney incident became a sensation in the press. This news was first published by Guernsey Press on April 28. Meanwhile, the British Ministry of Defense (MoD) began its investigation of the case.
Captain Bowyer revealed on prime time TV that he had been working with Dr. David Clarke of Sheffield Hallam University to learn more about his sighting. Bowyer said he saw an object similar to a UFO that was photographed by Miss Ella Louise Fortune, a Welfare Nurse at Mescalero Apache Indian Reservation near Holloman Air Development Center in New Mexico, the United States on October 16, 1957.
Several explanations were put forward to defy the UFO theory such as the sun dog effect and probably the military aircraft. A Flybe airline pilot named Troy Queripel believed it could have been some secret testing of new technology by the military. But Captain Bowyer denied all these explanations. He assured the objects were unlike any aircraft or natural phenomenon caused. He had never seen anything like that in his 20 years' flying career.
In a month, MoD stopped its investigation into the Channels sighting as there was no threat to national UK defense. They concluded that the incident happened over the French airspace. The case still remains unsolved.
Please remember we all have different opinions, Think Before You Speak or Write Something that is cruel to Others. After all, We are only Humans. Wishing you clear skies and wide eyes. To share your experiences or just leave a comment there is a area below. Read or listen.
We are the change the world has been waiting for!
Have you witnessed an unidentified flying object?
You are not alone. Whether you think UFOs are black projects, extraterrestrial craft, something else altogether, or just don't know, again, you are not alone!
Unconditional love. The road we all get to walk. Unconditional love is like the sun.
WE ARE THE DISCLOSURE !~ WE HAVE NEVER BEEN ALONE
Love and Regards,
Thank You,
Nancy Thames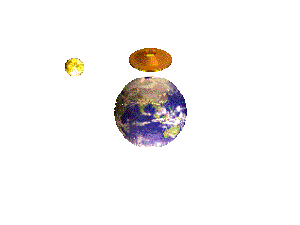 References: