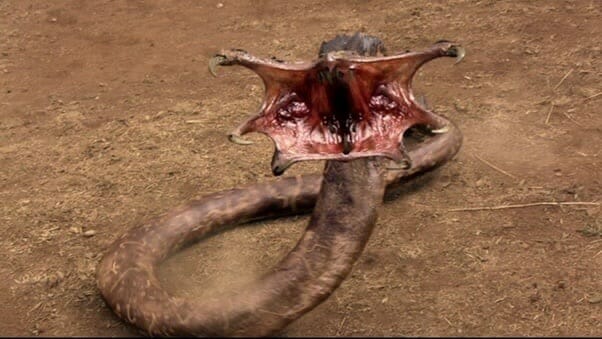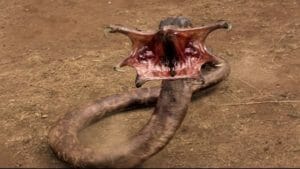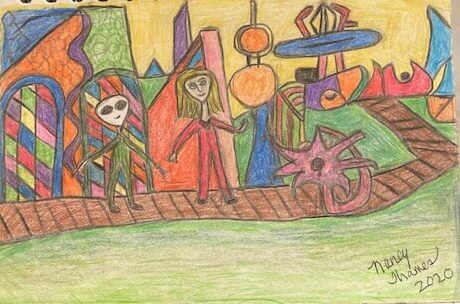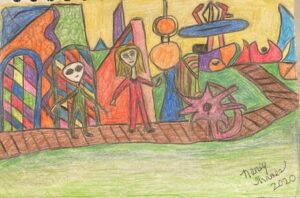 12/23/2019
I found this picture of an odd creature posted on Facebook. It looks very similar to an odd creature I encountered in an Alien city during one of my experiences. The person that posted it on Facebook called it an Archons, which is a demonic type of creature that takes souls. However, my interpretation of what I encountered was quite different. I've attached a picture of my drawing of what I encountered. I saw one of these on another planet and they seemed to be looking for sexual pleasure by doing that opening plant-like thing. It was moaning like it was hurt.  I was so repulsed but my Grey Guide that was with me on the trip told me not to be judgemental. She said they are doing what they are supposed to do and are a dying life form seeking whatever help they can get. I said sorry but could not help being disgusted by it. It was a very strange experience overall.  Again , I was being  taught a lesson  about being judgemental, along with getting over fears and forgiveness. If anyone has seen this, please tell me what your thoughts are about it;  please post in the comments below.
Please remember we all have different opinions, Think Before You Speak or Write Something that is cruel to Others. After all, We are only Humans. Wishing you clear skies and wide eyes. To share your experiences or just leave a comment there is a area below. Read or listen.
We are the change the world has been waiting for!
Have you witnessed an unidentified flying object?
You are not alone. Whether you think UFOs are black projects, extraterrestrial craft, something else altogether, or just don't know, again: you are not alone!
Unconditional love. The road we all get to walk. Unconditional love is like the sun.
WE ARE THE DISCLOSURE ~ WE HAVE NEVER BEEN ALONE
Love and Regards,
Happy Quarantine
Thank You,
Nancy Thames