On 8th September 2021, Mexico was hit by a terrible earthquake. The 7.0 Magnitude earthquake struck approximately 11 miles northeast of the resort city in the southwestern state of Guerrero. So far, one casualty has been found and buildings were also badly damaged. Rock slides were largely visible on a significant highway, however not much destruction has been caused. What makes this earthquake a little different from the others is that Strange Blue Lights Appeared After 7.0 Magnitude Earthquake In Mexico.
People from Mexico are sharing some stunning visuals of the sky after the earthquake. In the video, the viewers can evidently see bursts of blue lights streaking across the skies as a strong earthquake rocked the country's Pacific coast city of Acapulco.
The tremors could be felt somewhat around 200 miles from the epicenter and it lasted at least for a minute. Residents were seen seeking shelters as the buildings swayed and sidewalks undulated. The strange blue lights were clearly visible in the sky and have caused a stir all over the country.
As the situation begin to normalize, internet was flooded with different theories associated with the strange blue lights that appeared after 7.0 Magnitude Earthquake In Mexico.
Scientists stated that Blue lights are a regular phenomenon
Users started using the hashtag Apocalipsis, which is a Spanish word for the biblical term denoting the end of the world, apocalypse. However, Troy Shinbrot, a Physicist from Rutgers University affirms that the blue lights are not a sign of the world coming to an end. According to him, such blue lights have been making an appearance for quite along time now. He further stated that  the phenomenon of so-called earthquake lights has been recorded historically and occurs fairly regularly.
"If it did, the apocalypse would have happened a thousand years ago when this was first discovered."
It is believed by the scientists that the eruption of light, or luminosity, is caused by the friction of rock near Earth's crust, which releases energy into the atmosphere. The flash of light is produced near the planet's surface. Interestingly, Troy Shinbrot has attempted to demonstrate the phenomenon in his lab and asserts that he has measured voltage changes similar to what happens when Earth's crust slips in an earthquake.
He also suggested a scientific experiment for all the science lovers to learn more about these lights. The curious minds are urged to take a roll of adhesive tape into a dark closet and quickly peel back a strip. It will emit a glow of light. However, he specifically mentioned that one must not relate this glow of light to "earthquake lights," as there is so much more for the scientists to know.
Interestingly, one of the major earthquakes with a magnitude of 8.2 hit the state of Oaxaca four years ago on September 7, 2017. Also, on September 19 1985, the city of Mexico was struck by the most destructive earthquake ever witnessed by the Mexicans. Also known as Michoacán earthquake of 1985, it claimed around 5,000-45,000 lives. That got Twitter users abuzz renaming the month Septiemble, a combination of "September" and "tremble" in Spanish.
Different theories on what causes the light
The U.S Geological Survey has clearly stated on its website-
"Geophysicists differ on the extent to which they think that individual reports of unusual lighting near the time and epicenter of an earthquake actually represent EQL."
Victor Manuel Cruz Atienza, a seismologist from National Autonomous University of Mexico, believes in this phenomenon but asserted that the sky on the night of earthquake was full of a lot of electrical activity from a rainstorm. He further added:
"We can't for sure associate the earthquake with the light show we saw last night, especially given the rainstorm we were experiencing."

Victor told NPR
He stated that it was quite a task for him to determine differences between the videos that have been circulating on various social media platforms. Scientists have agreed that there is a high possibility of these blue lights appearing again across the Mexico's skies.
Please remember we all have different opinions, Think Before You Speak or Write Something that is cruel to Others. After all, We are only Humans. Wishing you clear skies and wide eyes. To share your experiences or just leave a comment there is a area below. Read or listen.
We are the change the world has been waiting for!
Have you witnessed an unidentified flying object?
You are not alone. Whether you think UFOs are black projects, extraterrestrial craft, something else altogether, or just don't know, again, you are not alone!
Unconditional love. The road we all get to walk. Unconditional love is like the sun.
WE ARE THE DISCLOSURE !~ WE HAVE NEVER BEEN ALONE
Love and Regards,
Thank You,
Nancy Thames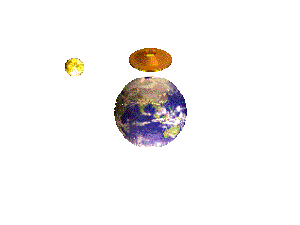 Source: Ansh Srivastava