Mick Jagger's close encounter
Sir Mick Jagger has been visited by aliens.
Michael C. Luckman – author of 'Alien Rock: The Rock 'n' Roll Extraterrestrial Connection' – says The Rolling Stones rocker developed an interest in extraterrestrial phenomena after a close encounter of the third kind in the 60s.
Luckman told BANG Showbiz: "Mick Jagger has been very involved with the subject of UFOs for many years.
"In 1968 he went camping in Glastonbury with his then girlfriend, singer Marianne Faithful, and encountered a rare, luminous cigar-shaped mothership.
"Around the same time Mick had a UFO detector installed at his British estate. The alarm kept on going off whenever he left home, indicating the presence of strong electromagnetic activity in the immediate area."
The 63-year-old singer also sighted a UFO over the crowd during The Rolling Stones' infamous 1969 Altamont Concert in California.
Mick is not the only member of the band to believe in aliens. Guitarist Keith Richards has also admitted to "seeing a few".
Beatles legend John Lennon is another musician Luckman claims has experienced personal contact with beings from another planet.
He said: "John Lennon was apparently given a small egg shaped metallic-looking object which he in turn gave to Uri Geller, the psychic.
"He didn't know what the purpose of it was, but he claimed he had been given it by an extraterrestrial. Interestingly, this all happened less than a year before he was assassinated."
Please remember we all have different opinions, Think Before You Speak or Write Something that is cruel to Others. After all, We are only Humans. Wishing you clear skies and wide eyes. To share your experiences or just leave a comment there is a area below. Read or listen.
We are the change the world has been waiting for!
Have you witnessed an unidentified flying object?
You are not alone. Whether you think UFOs are black projects, extraterrestrial craft, something else altogether, or just don't know, again, you are not alone!
Unconditional love. The road we all get to walk. Unconditional love is like the sun.
WE ARE THE DISCLOSURE !~ WE HAVE NEVER BEEN ALONE
Love and Regards,
Thank You,
Nancy Thames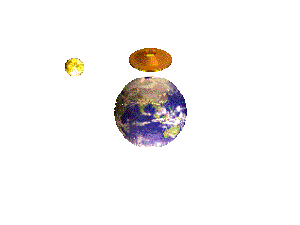 Source: Female First