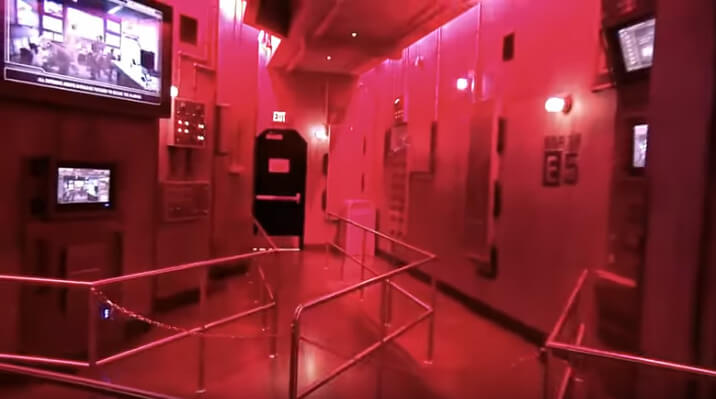 The are many sky high buildings in the world visited by over a billion people every year. Yet, our undivided attention is diverted to a very different structure that is sometimes called upside down skyscraper and visited only by a few carefully selected people. It goes deep inside like Umbrella Hive and houses active extraterrestrial base. It's location is Pacific North West of United States. It is guarded by several security outposts. This is just the first one. After you pass a long and wide tunnel to you will find yourself face to face with this concrete bunker with bullet proof windows. You need an electronic key to open the door. Once inside you ride 500 feet long escalator. From the right side of the escalator you will find US president safe house guarded by multiple doors. However, we need to go to the left side to room number 1666. You need your electronic key and once you open the room. The only things you will find there are concrete walls and huge bed with black sheets in the middle of it. You need to open another door at the back of the room – this room will lead you to outside stairs to the compound's backyard. In the backyard you will find another structure that might look like sealed and abandoned building but why does it have a booth with security dressed all in black with machine guns in front of it. Too many signs saying dead end, no trespassing are also look very suspicious. Thanks to president Jimmy Carter I have a permission to enter. Once inside you realize that it is not so abandoned as it appears from the first glance.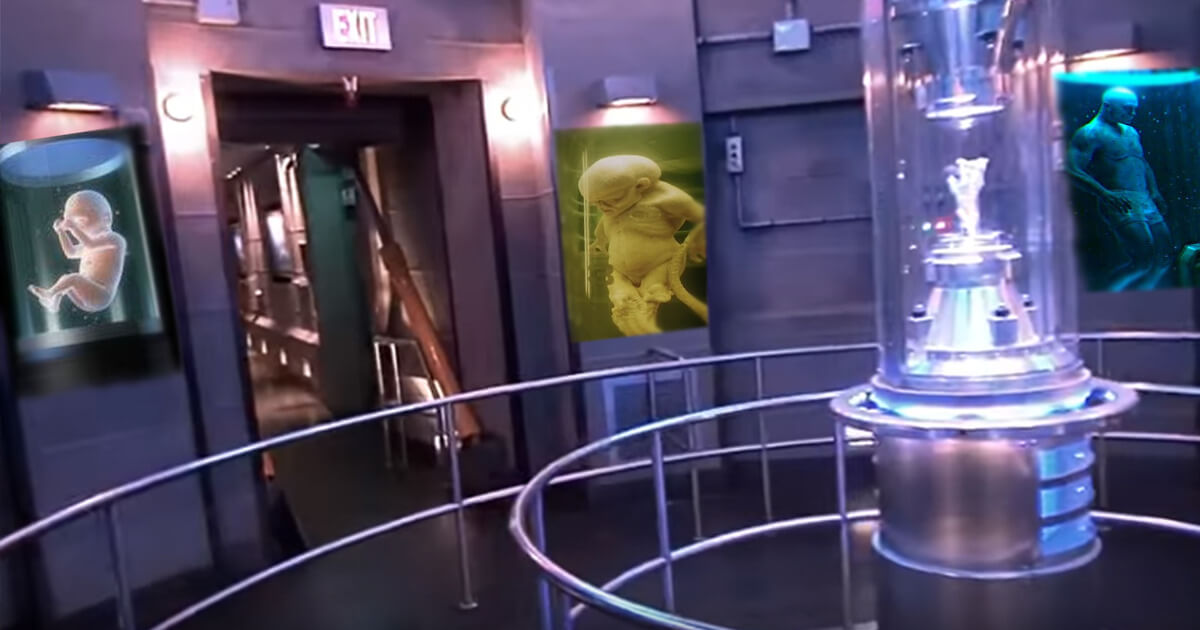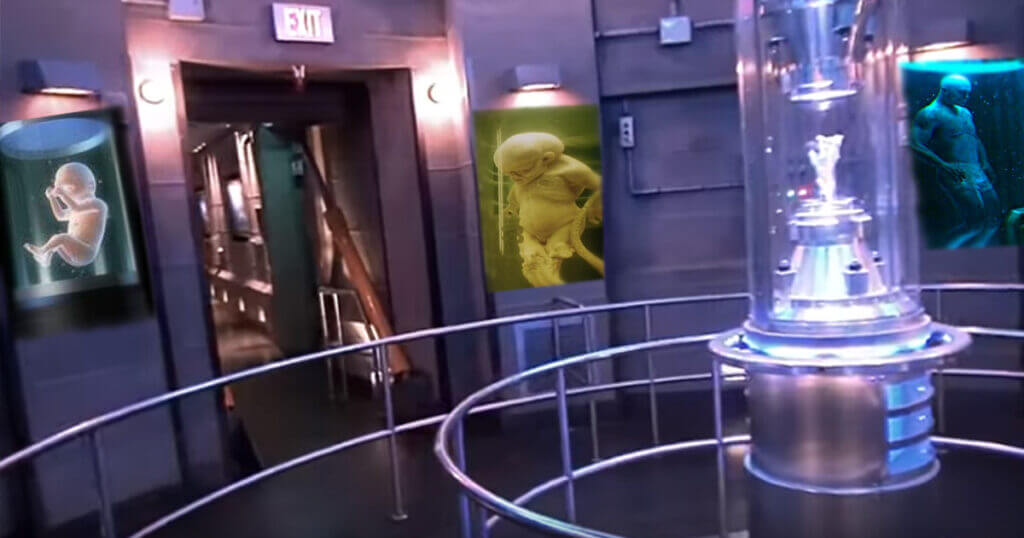 There is a functional medical facility with bullet proof doors and some rather interesting finds and chambers with equipment that will really baffle you. And just around the corner of it's endless corridors – there used to be a giant containment facility. Now it is empty – everything is moved deep underground, or so I thought. Very strange sounds are coming from cell number 10. It looks like this alien was lifted from underground and about to be transported. We are also moving underground but he need to pass the second security check point. We are in luck – the security went to attend that alien, so I better move fast to deeper underground levels that lead to the core of this alien base. I was warned not to take elevator because heavy security on each floor might discover my hidden camera using their remote electronic scanners. I encountered only two women dressed in military uniforms while I was walking over 1 mile stairs and bunkers. Please note, that I had to switch and skip small parts of deeper bunker walk segments as per my agreement with President Carter people because they don't want something that was there to be shown and I don't want to loose their trust. But don't worry the next part of deep underground Alien base is truly mind blowing.
Please remember we all have different opinions, Think Before You Speak or Write Something that is cruel to Others. After all, We are only Humans. Wishing you clear skies and wide eyes. To share your experiences or just leave a comment there is a area below. Read or listen.
We are the change the world has been waiting for!
Have you witnessed an unidentified flying object?
Whether you think UFOs are black projects, extraterrestrial craft, something else altogether, or just don't know.
Unconditional love. The road we all get to walk. Unconditional love is like the sun.
WE ARE THE DISCLOSURE ~ WE HAVE NEVER BEEN ALONE
Love and Regards,
Thank You,
Nancy Thames