Meadow Lake residents sue addiction recovery center, city of Tupelo
TUPELO • Candidates seeking election to the Ward 6 City Council seat have found themselves navigating controversy over litigation involving a west Tupelo neighborhood's objections to a sober living home.
As he runs for re-election to his seat, incumbent Mike Bryan has tried to assure residents of the Meadow Lake neighborhood who oppose the sober living home that he's an ally.
The Daily Journal obtained a letter Bryan distributed to at least some residents of the area earlier this year. In the letter, Bryan said he has been in "constant contact" with the city's attorney regarding the suit.
"I will continue to work closely with our legal team to ensure the homeowners of Meadowlake subdivision are protected as far as legally possible," Bryan wrote in the letter.
Bryan's assurances came even as he faced a field of challengers that included Sherri McClain — a Meadow Lake resident and a party to the lawsuit.
But McLain's candidacy ended on April 6 when she won only 11% of the vote in a primary.
That puts Bryan in a runoff against Janet Gaston — and Gaston is far more removed from the legal controversy involving 1st Step Sober Living, which is now in the hands of the courts.
Lawsuit involves neighborhood covenants, federal housing law
In September 2020, residents of a west Tupelo neighborhood located off Chesterville Road filed suit in Lee County Chancery in a bid to block the planned presence of 1st Step Sober Living in the neighborhood.
Resident argue that an addiction recovery home would violate the neighborhood's restrictive covenants. These covenants specify that structures in the neighborhood must be used for residential purposes only and that homes cannot perform "any activities that may become an annoyance to the neighborhood."
The owners of 1st Step Sober Living have filed a counterclaim arguing that the home is protected under the provisions of the federal Americans With Disabilities Act and the Fair Housing Act and may open in Meadow Lake without interference.
After the suit was filed, Chancellor Jacqueline Mask granted an order for a temporary restraining order, which bars the sober living facility from accepting any residents or altering the facility.
Mask last year recused herself from the suit, and it has now been re-assigned to Chancellor Brad Tennison
The neighborhood residents, through their attorney Wayne Doss, declined to comment because the litigation remains ongoing.
Stephen Reed, Tupelo's assistant city attorney, also declined to comment on the suit, citing the city's policy of not speaking about pending litigation.
Bryan told the Daily Journal this week in a statement that he supports the Fair Housing Act and the Americans with Disabilities Act but believes the sober living home is not abiding by the city's housing ordinances.
"The proposed sober living home in the Meadow Lake subdivision does not currently meet the requirements of Tupelo's rental housing code, building codes or development codes," Bryan said. "These local laws are applied equally to all citizens, whether disabled or not."
Recovery community eyes the Ward 6 council race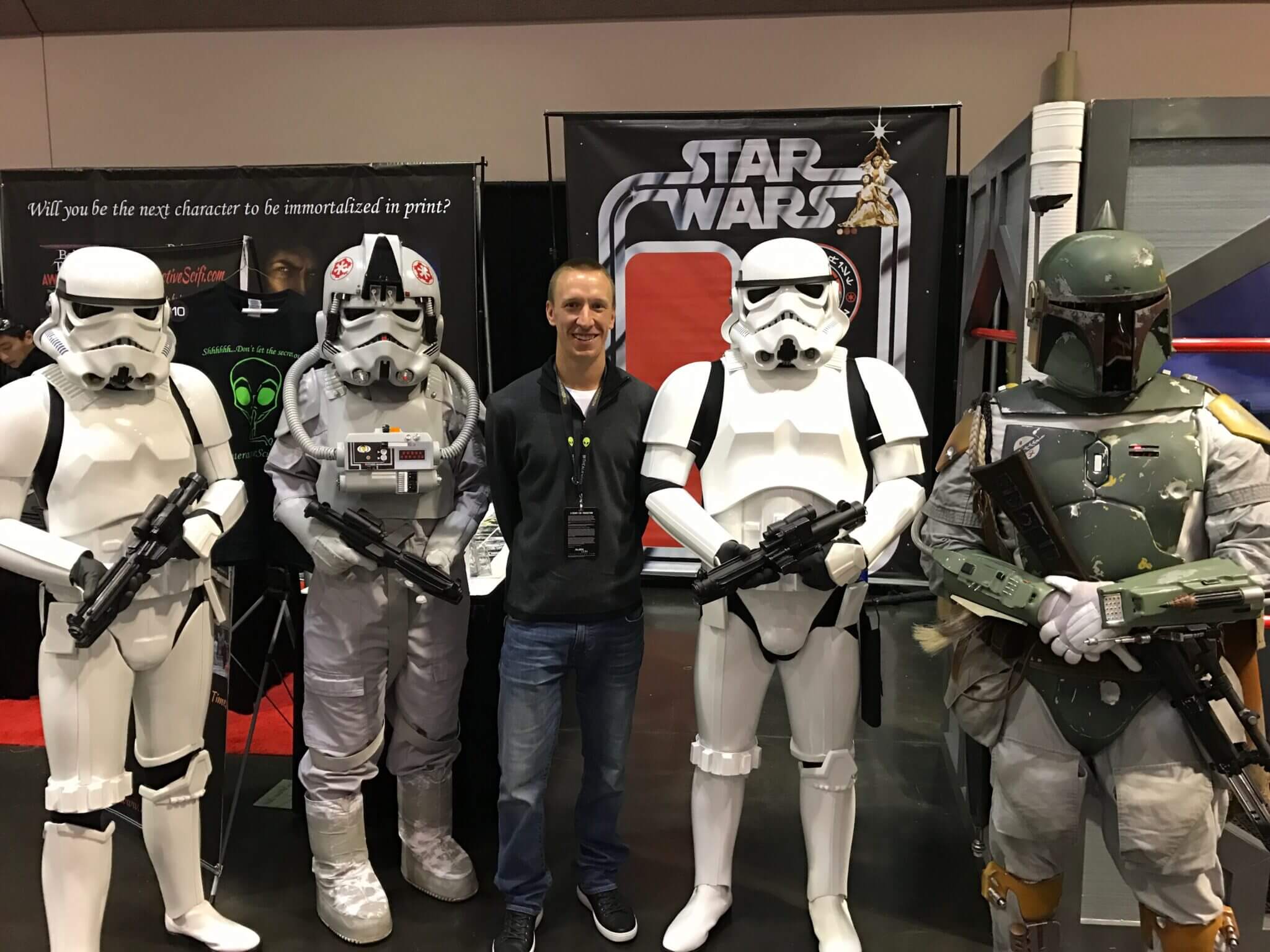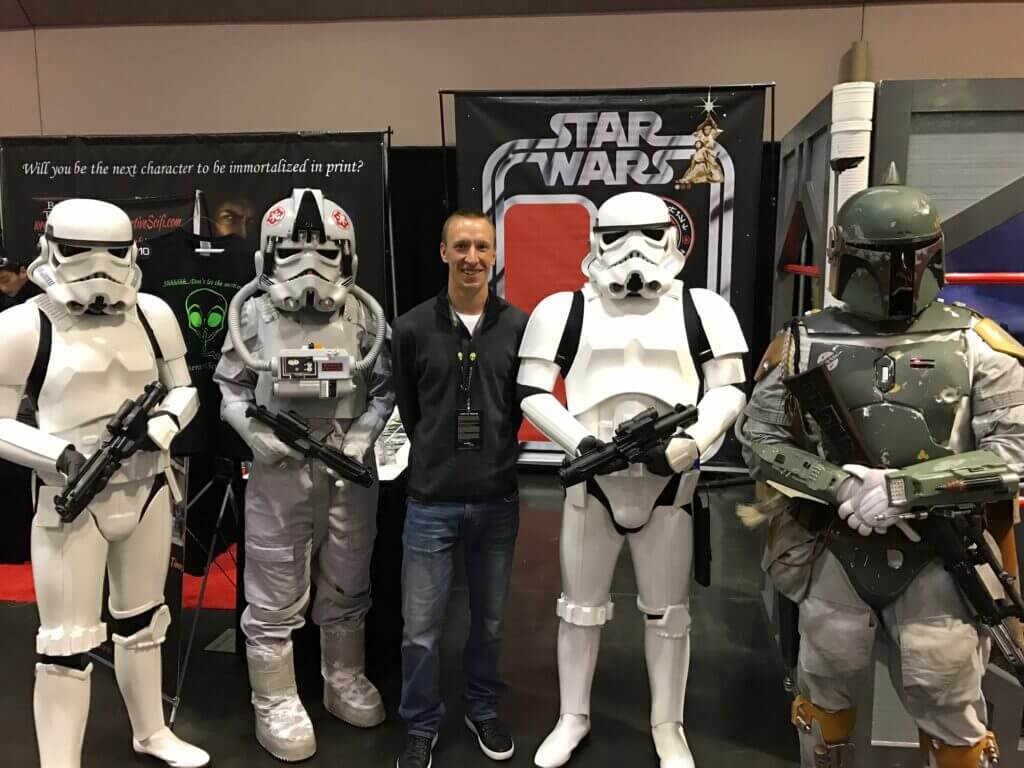 Patrick Elkins Fighting For Humanity
But one of the owners of the proposed home is disappointed he can't even get a meeting with Bryan.
"I have personally reached out to Mike Bryan with no reply," said Patrick Elkins. "Others in the recovery community have reached out with no reply."
Elkins — who lives in Ward 6 — owns 1st Step Sober living with Scott Smith. Smith splits his time between Mississippi and Texas, where he owns several sober living homes in Austin.
"If people are discharging from in-patient rehab, it is known that when people do not discharge to a supportive environment their chances of success are much lower," Smith said. "We were looking to provide that for residents of Mississippi."
Smith disputed concerns that 1st Steps Sober living would involve a "business" opening in a residential neighborhood.
"It is a home in the neighborhood. It is a home for this group," Smith said. "There is no business being run in the neighborhood. The business is run from my office and Patrick's office."
Before the primaries, Elkins was vocal in his opposition to McClain's candidacy. And even as he can't get a meeting with his incumbent councilman, Elkins did speak with Gaston.
"I won't say that she suggested she supported or not supported, but she replied with an understanding and a message that she would like to sit down and understand more about what we're about and what we're doing," Elkins said.
Speaking to the Daily Journal, Gaston said she doesn't know the specific details of the lawsuit and declined to detail her views on the litigation.
"No matter what my opinion is, it's not going to make a difference in the outcome," Gaston said. "This is a legal matter, and it's in a judge's hands."
The neighborhood residents have filed a motion for default judgement, and all parties are set to appear at the Itawamba County Courthouse on May 10-11 to discuss pending motions associated with the suit.
The neighborhood residents also filed a motion to bar the parties in the lawsuit from speaking about the case, but the judge denied the motion.
This is not about Politics to me. This is about extending love and care towards a growing need of Humanity across the World. There is always opposition from some. Thankfully my two sons are willing to put themselves out there, when these issues need to be addressed. This is in our Genetic DNA and all of us have this. Until mankind wakes and realizes that we must learn and change from our mistakes as human beings, it makes it a harder life for our children and grandchildren in their futures. I think Patrick Elkins my son made it very clear from his personal experiences the intentions and need for these type programs for humanity. I would like to see other people get on board with this. Humans make mistakes, but we can change if we work together.
Please remember we all have different opinions, Think Before You Speak or Write Something that is cruel to Others. After all, We are only Humans. Wishing you clear skies and wide eyes. To share your experiences or just leave a comment there is a area below. Read or listen.
We are the change the world has been waiting for!
Have you witnessed an unidentified flying object?
Whether you think UFOs are black projects, extraterrestrial craft, something else altogether, or just don't know.
Unconditional love. The road we all get to walk. Unconditional love is like the sun.
WE ARE THE DISCLOSURE ~ WE HAVE NEVER BEEN ALONE
Love and Regards,
Thank You,
Nancy Thames