Date of the UFO sighting: 10 September 2021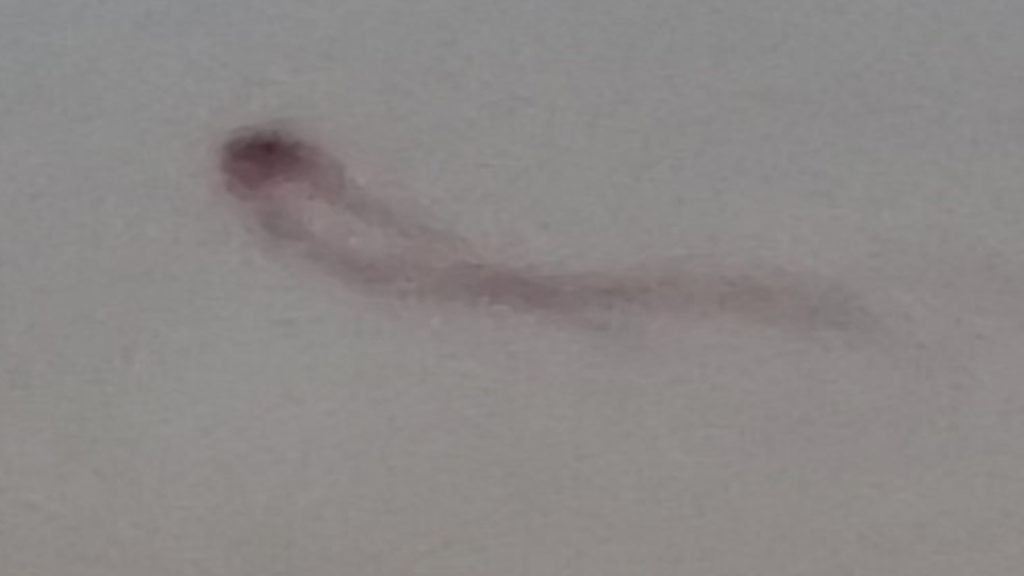 This strange UFO phenomenon was filmed over Dover, the capital city of Delaware in United States on 10th September 2021.
Witness report: A bright ball like reddish smoke with single trail turning into 2 trails It was around 7:15 pm when my wife and I started to take a walk in our neighborhood. The sun was setting in the west with pink clouds in the distance. There was still blue sky left. That's when I noticed what looked like a dark pink cloud by itself and out of place. I stopped to look at it and asked my wife if she saw it moving. She said yes. Then the cloud started to move slowly towards us and with a tail like a comet. Then it seem to turn away from us with 2 tails. It finally went from reddish to black then went into cloud cover and it was gone.
Please remember we all have different opinions, Think Before You Speak or Write Something that is cruel to Others. After all, We are only Humans. Wishing you clear skies and wide eyes. To share your experiences or just leave a comment there is a area below. Read or listen.
We are the change the world has been waiting for!
Have you witnessed an unidentified flying object?
You are not alone. Whether you think UFOs are black projects, extraterrestrial craft, something else altogether, or just don't know, again, you are not alone!
Unconditional love. The road we all get to walk. Unconditional love is like the sun.
WE ARE THE DISCLOSURE !~ WE HAVE NEVER BEEN ALONE
Love and Regards,
Thank You,
Nancy Thames