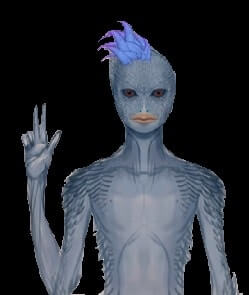 LIFE INSIDE THE SECRET SPACE PROGRAM
A truly remarkable insider and whistleblower, Corey Goode comes forward to give accurate information about what is going on behind the scenes of the secret military space program, the secret government and their development of the industrialization of our solar system. In a narrative that to some might read like fiction, Corey reveals the true story of humanity's celestial presence and the details of an extraterrestrial message which conveys details of the coming collective ascension for humankind. The Sphere Being Alliance is here to guide us through the ascension process, but it is up to us to enact the changes that will lead to full disclosure. Corey Goode relays the spiritual message from the Blue Avians which details the spiritual advancement that we are to make.
WHO IS THE SPHERE-BEING ALLIANCE?
Recently the SSP Alliance was joined by a group of beings that no one had encountered before. They are a 6-9th Density Group of Beings that have been referred to as The Sphere Alliance. These new Sphere Beings have not only created an Energetic Blockade around Earth but have also done so around our entire solar system. They are a nonviolent group of beings who have brought assistance mainly in the form of a message.
WHAT IS THE MESSAGE?
Focus on increasing your service to others and be more loving to yourself and everyone in order to raise your vibrational and consciousness level. Learn to forgive yourself and others (thus releasing karma). This will change the vibration of the planet, raise the shared consciousness of humanity, and change human kind one person at a time — even if that one person is yourself. They tell us to treat your body as a temple and change over to a higher vibrational diet to aid in the process.
WHAT IS THE WARNING?
The Blue Avians also gave a warning with this message. They had tried to deliver this message three other times in the past, but it was distorted by humanity. They made it very clear that this information was NOT to become a cult or religious movement nor was Corey to put himself before the message or elevate himself to a guru status. Anyone who does so should be avoided and held accountable, including Corey.
WHY IS THE SPHERE-BEING ALLIANCE HERE?
The Sphere-Being Alliance is fighting the current controlling elite known as the Cabal or Illuminati who exist on Earth at this very moment. There are events and battles occurring above our atmosphere involving the Secret Space Programs and Break Away Civilizations. The people of Earth have been in debt slavery, mind controlled, sickened, and lied to in order to control the masses. We have had technologies suppressed from us that would change our lives. The Alliance is here to help humanity evolve out of this lower frequency. It's time to know our rights, who we truly are, and what we need to do about it. These technologies would immediately collapse the world economies and make the Babylonian Money Magic Slave System of no use anymore. It means the Loss of Control of the .01% (Elite) over the Masses and a complete Paradigm Change.

Please remember we all have different opinions, Think Before You Speak or Write Something that is cruel to Others. After all, We are only Humans. Wishing you clear skies and wide eyes. To share your experiences or just leave a comment there is a area below. Read or listen.
We are the change the world has been waiting for!
Have you witnessed an unidentified flying object?
Whether you think UFOs are black projects, extraterrestrial craft, something else altogether, or just don't know.
Unconditional love. The road we all get to walk. Unconditional love is like the sun.
WE ARE THE DISCLOSURE ~ WE HAVE NEVER BEEN ALONE
Love and Regards,
Thank You,
Nancy Thames