Jul 14, 2014
We've all got David Bowie on our minds and what better way is there for us to honor his memory than to explore trivia for the film Labyrinth! Subscribe:
http://goo.gl/9AGRm
We've fought our way through the labyrinth to bring you all the best tidbits about the classic film Labyrinth. If you want to see more trivia on this adventure then make sure to hit THUMBS UP! What did you think? Did you know any of these facts already? What is your favorite movie with David Bowie in it? What is your favorite David Bowie song? Did you love Labyrinth when you were a kid?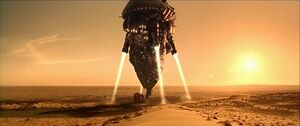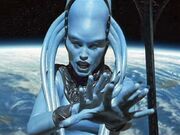 Great Video's I found tonight while doing my nightly research time surfing the Internet then quietly head to my back porch to sky watch for 20 to 30 minutes to give my eyes a break from the computer screen and TV. Then head back to start the cycle over.
Please remember we all have different opinions, Think Before You Speak or Write Something that is cruel to Others. After all, We are only Humans. Wishing you clear skies and wide eyes. To share your experiences or just leave a comment there is a area below. Read or listen.
We are the change the world has been waiting for!
Have you witnessed an unidentified flying object?
You are not alone. Whether you think UFOs are black projects, extraterrestrial craft, something else altogether, or just don't know, again: you are not alone!
Unconditional love. The road we all get to walk. Unconditional love is like the sun.
WE ARE THE DISCLOSURE !~ WE HAVE NEVER BEEN ALONE
Love and Regards,
Happy Quarantine !
Thank You,
Nancy Thames : )