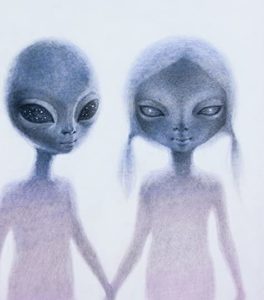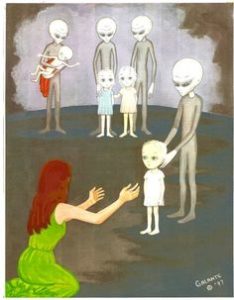 Human children play with extraterrestrial hybrid children to teach them human attributes.
Aliens take human children and have them play with their hybrid children to teach human traits and characteristics to the hybrid children. Abducted children may talk about a playmate with a specific name whom the parents have never seen.
Children are sometimes immersed in vats of liquid for unknown purposes.
Aliens also take children and babies for other medical or procedural reasons which children have drawn. The purpose is unknown but may be related to genetic manipulation. The reason for immersing both children, adults and hybrids in vats of liquid is unknown. Several drawings illustrate alien activities on children, including immersion in vats of liquid.
Children's drawing of alien encounters
These drawings were sourced from Aliens and Children website. See their site for other drawings and information.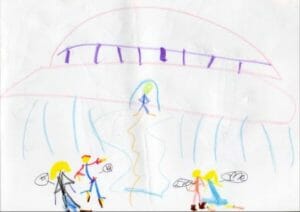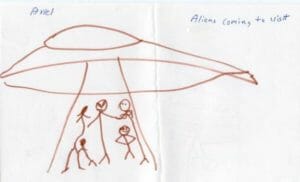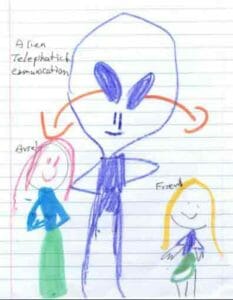 Throughout time I have experienced being in a liquid vat and was able to breathe. Please leave comments if you have experienced the same.
Great Video's I found tonight while doing my nightly research time surfing the Internet then quietly head to my back porch to sky watch for 20 to 30 minutes to give my eyes a break from the computer screen and TV. Then head back to start the cycle over.